Highlights in NPE 2018
From: 2018-05-07 To: 2018-05-11
Region: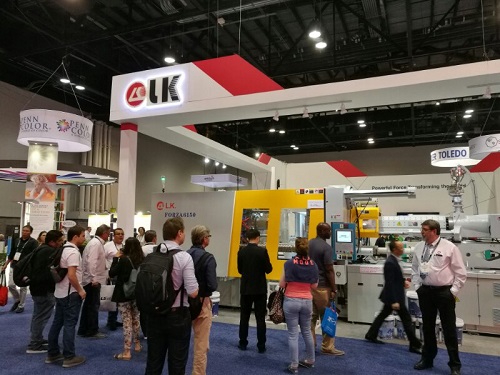 Highlight in NPE 2018
As the most influential and historical plastics exhibition, NPE has steadily grown by no. of exhibitors, exhibition area, scale and no. of visitors. This time, there are total 385 exhibitors from China attended the show and took up 19% of the exhibitors. The organizers provided at least 3 halls for Chinese exhibitors and made China the main source of exhibitors in NPE 2018.
Since the reform and opening up, China's plastics machinery industry has made great progress. Some areas have reached the world's advanced level, but the overall level needs to be improved. In recent years, the plastics machinery industry has developed rapidly again and is undergoing a transformation from "Made in China" to "Made in China". This NPE exhibition is the best stage for displaying the latest achievements of the Chinese plastics machinery industry. Ultimately improve the competitiveness and influence of Chinese machinery worldwide.
Under the guidance of the "Made in China 2025" environment, at the next NPE show, the Chinese plastics machinery industry will certainly present a brand-new look and fully achieve the world's leading level!
LK will grow together with China's plastics machinery industry and become a Chinese brand with international competitiveness and influence!