ISO/TC 306 Authorized LK CEO Mr. Jim Liu as Deputy Head of China
From: 2017-07-07 To: 2017-07-07
Region: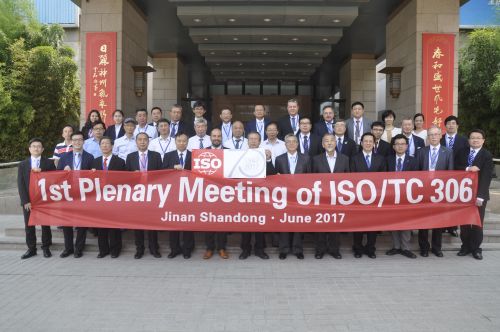 The 1st Plenary Meeting of ISO/TC 306 was successfully held in Jinan on 26 – 28 June, 2017. The approval of ISO/TC306 represents that China's casting machinery has been recognized by foreign counterparts, which has a great impact on the development of China's foundry machinery industry.
LK CEO – Mr. Liu Zhuo Ming was honored to be authorized as the Deputy Head of China in ISO/TC306, representing China committee to communicate with Germany, Japanese, Thailand and Italy for the foundry industry standardization. In the coming future, LK will continue to provide our expert experience and influence in this global platform.

Recent years, China's casting machinery has entered the ranks of great casting machinery powers due to its great achievement and remarkable progress. Both its production and classification are in the first of world ranking. However, when Casting equipment manufacturing enterprises enter the international market, there are many problems about acceptance standard during the business negotiation. Due to the uneven development of technical level in different countries, there are many differences between technical level and content. Companies need huge translations about related standards of other countries and companies. That greatly increased the cost of production, sometimes it even become a threshold which some companies can't cross.
The approval of ISO/TC306 will give a significant path to China to transform the casting machinery technology into international standards in time, promote technological progress, improve casting machinery product quality and create brand advantage.