TMTS 2018 Highlights
From: 2018-11-07 To: 2018-11-11
Region: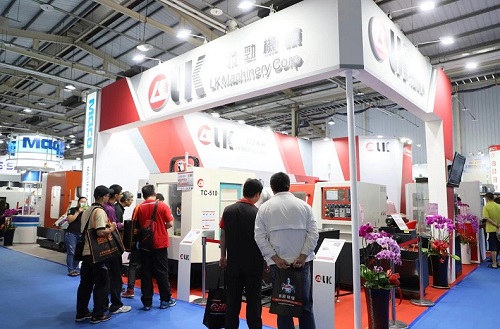 The 5th Taiwan International Machine Tool Show was successfully concluded on 2018.11.11. The 5th Taiwan International Machine Tool Show (TMTS 2018) debuted in the Taichung High-speed Railway Special Zone from November 7th to 11th. The Taiwan International Machine Tool Show has a total exhibition area of ​​91,000 square meters and has 720 manufacturers and 4,300 booths. The exhibition plan includes metal cutting machine tools, metal forming machine tools, machine tool parts, components, accessories, fluid transmission, electronic control systems and interface equipment, tools, fixtures, tools, measuring tools, etc. Intelligent manufacturing system.
Taiwan's largest machinery industry is the machine tool industry, with a complete value chain system, with an export share of nearly 80%, and has a global market share of about 6%, making it the "world's seventh largest machine tool producer." In the third quarter of this year, the export value of Taiwan's machine tools reached US$2.3 billion, a 13% increase over the same period last year, and market demand increased.
There are four highlights in this year's exhibition. "First, the introduction of intelligent manufacturing elements; Second, the production line with robotic arm automation planning is becoming more and more popular. Third, many exhibiting machines have intelligent remote monitoring capabilities; Fourth, Europe and the United States. The registration of the Japanese International Factory is more active than in previous years, and the importance of representing Taiwan's machine tool domestic market and TMTS exhibition is even more important."
LK Machinery has built a "small and beautiful" small automated production system with "lathe (LT-8), drilling and tapping machine (TC-510), Mitsubishi robot arm" to create "turning and milling compound automation". With a small footprint and high cost-effective investment, this exhibition is the first public debut lathe (LT-8) of LK Machinery. It also attracts many people to come to consult and negotiate to understand the specifications, features and features of the lathe (LT-8). performance.
LK mechanical lathe (LT-8), mainly equipped with 8 inch chuck, equipped with Fanuc 0i-TF 10.4" color LCD panel controller, motor 11/15kW, maximum processing diameter 320mm, and maximum processing length of 500mm.
In addition to the release of the new product lathe (LT-8), the Vertical Machining Center (VM-2) is also a model that has introduced the CP value in recent years. It has quickly attracted attention in the market since its launch. The main reason is that the vertical machining center machine (VM-2) can achieve "heavy cutting" than the market-class models with "faster processing speed", "better rigidity" and "more processing capability". In addition to VM-2, depending on the processing needs, there are also VM-3, VM-4 and other series to choose from.
During the exhibition, the domestic part successfully contacted the distribution agents in northern and southern Taiwan, and also got the opportunity to negotiate large-scale purchases with "China Steel" and the procurement case for horizontal machining center models in mainland China; We talked with the "Russian" customers about the annual procurement plan for the horizontal machining center, and also negotiated the procurement plan with the "Brazil" machine tool parts importer (KBR BRASIL COM. DE MAQ. E EQUIP. LTDA.).
TMTS 2018 ended successfully today, followed by the "Taiwan International Machine Tool Show (TIMTOS)" from March 4th to 9th, next year. Customers who have not met with us are looking forward to seeing you at the booth next year.