"The Light" Leads the Way, "Green" Shapes the Future | LK 16,000-Ton Super-Large Die-Casting Unit Release Conference and High-Quality Development Forum for the New Energy Vehicle Die-Casting Industry Successfully Concludes
From: 2023-10-26 To: 2023-10-26
Region: China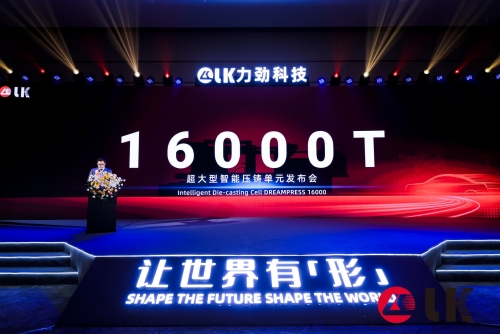 On the afternoon of October 26th, the press conference for the release of the 16,000-ton super-large die-casting unit by LK, along with the high-quality development forum for the new energy vehicle die-casting industry, was grandly held. Representatives from the China Foundry Association, Guangdong Hongtu Technology Co., Ltd., China National Investment Corporation, LK Group, Dongfeng Motor, Changan Automobile, Dongfeng Honda, Dongfeng Nissan, Xiaopeng Motors, NIO, and other representatives from the foundry, financial institutions, and automotive industry participated in the event.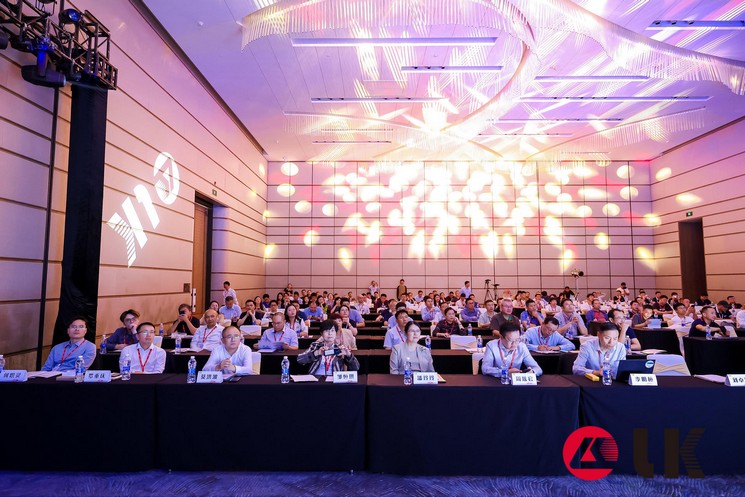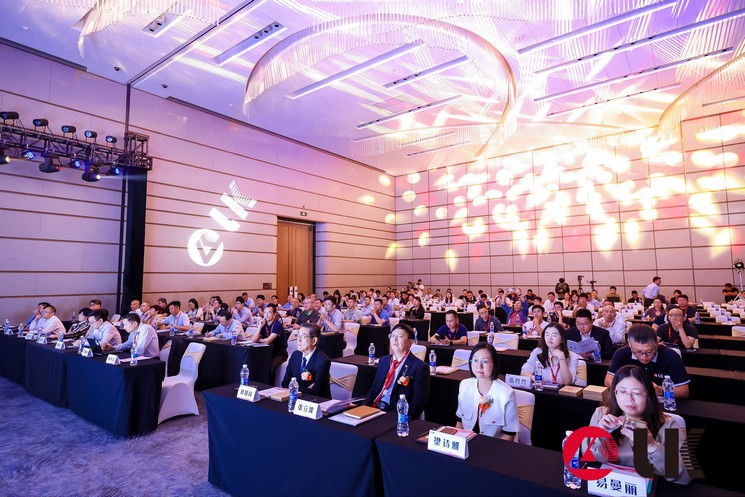 LK Technology's Dreampress 16,000-ton super-large die-casting unit global launch event
Mr. Liu Zhuoming, CEO of LK Group, stated that LK is oriented towards market-driven research and development of intelligent die-casting equipment. Market demand guides the development of equipment, from sedan cabins to MPV cabins, SUV front and rear cabins, to the single injection of battery trays based on new technology and the exploration of A00-class car chassis. These ideas are gradually being turned into reality.
The 16,000-ton die-casting unit from LK is not simply an enlargement. It has been optimized in terms of materials, structure, and casting process, achieving a one-time casting of the 16,000-ton large plate. It introduces a new type of direct pressure structure, reducing two-thirds of lubrication points and reducing lubricating oil consumption by over 70%.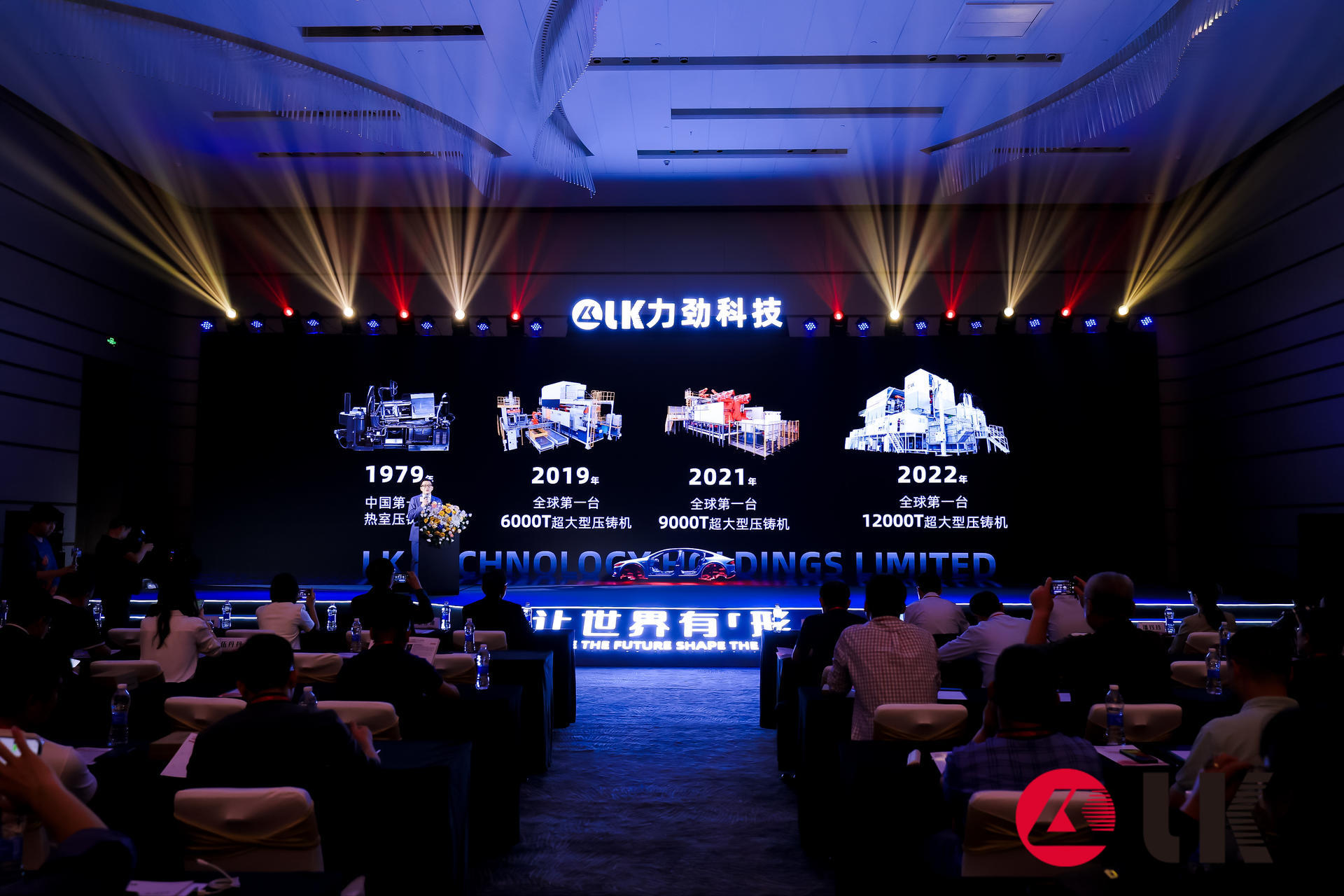 "LK has introduced a project management mode for the entire life cycle of die-casting, covering factory planning, product digital simulation, equipment selection, unit design and integration, customized mold support solutions, personnel training, operation support, and 24-hour rapid service, ensuring the successful landing of projects and a smooth climb in capacity and efficiency. Stable and reliable equipment operation and production are the goals that LK must achieve for each project," said Mr. Liu Zhuoming.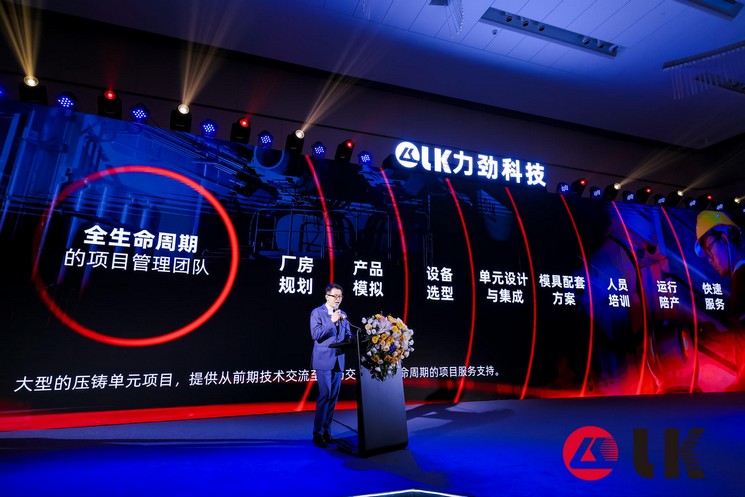 High-quality development forum for the new energy vehicle die-casting industry
Experts from Dongfeng Motor, China National Investment Corporation, Guangxing Technology, ABB, LK, and Huihuan Metal discussed and exchanged views on the current situation, development trends, and manufacturing technology of the new energy vehicle industry.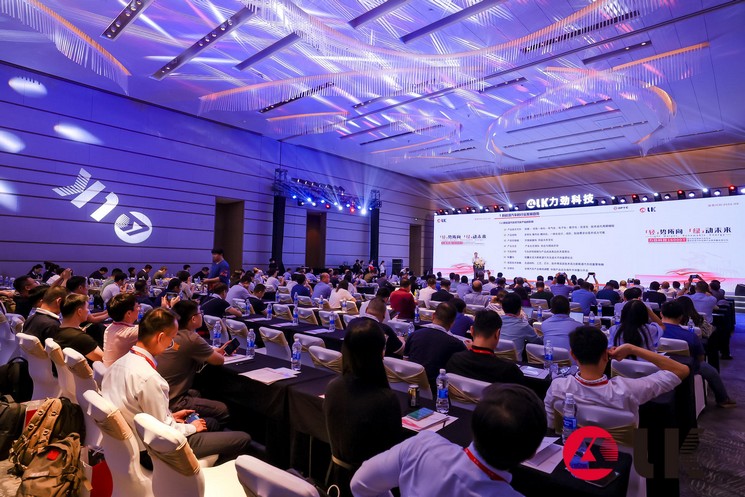 Each guest speaker analyzed and discussed topics ranging from the macro trends in the development of new energy vehicles and integrated die-casting to the lightweighting of automobiles, integrated die-casting forming, mold technology, and the application of recycled aluminum.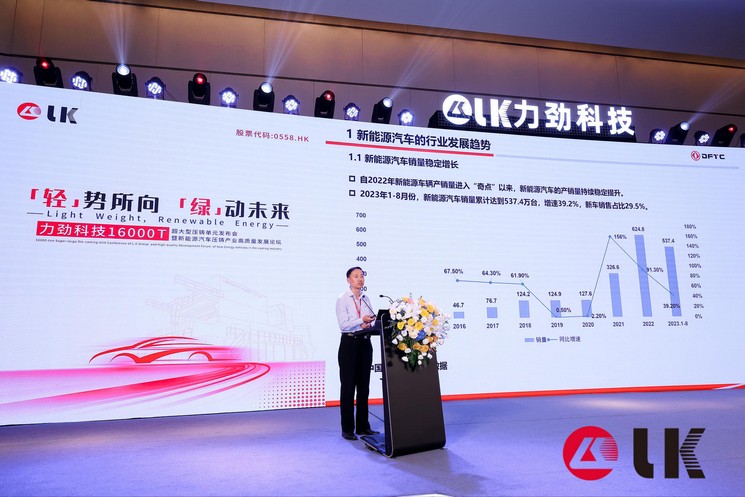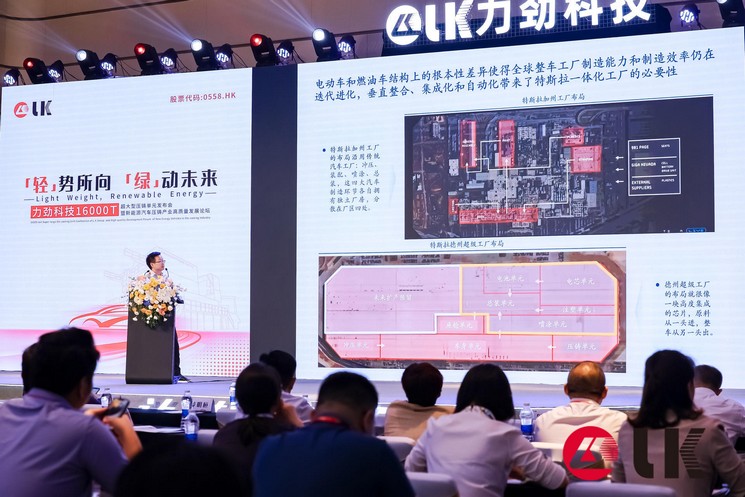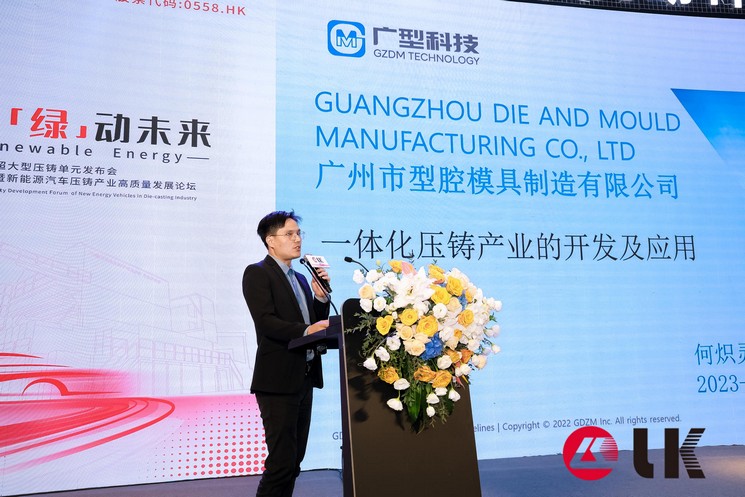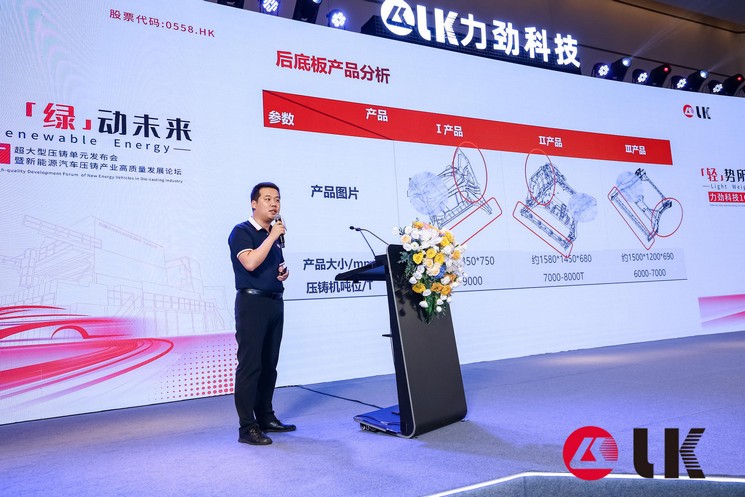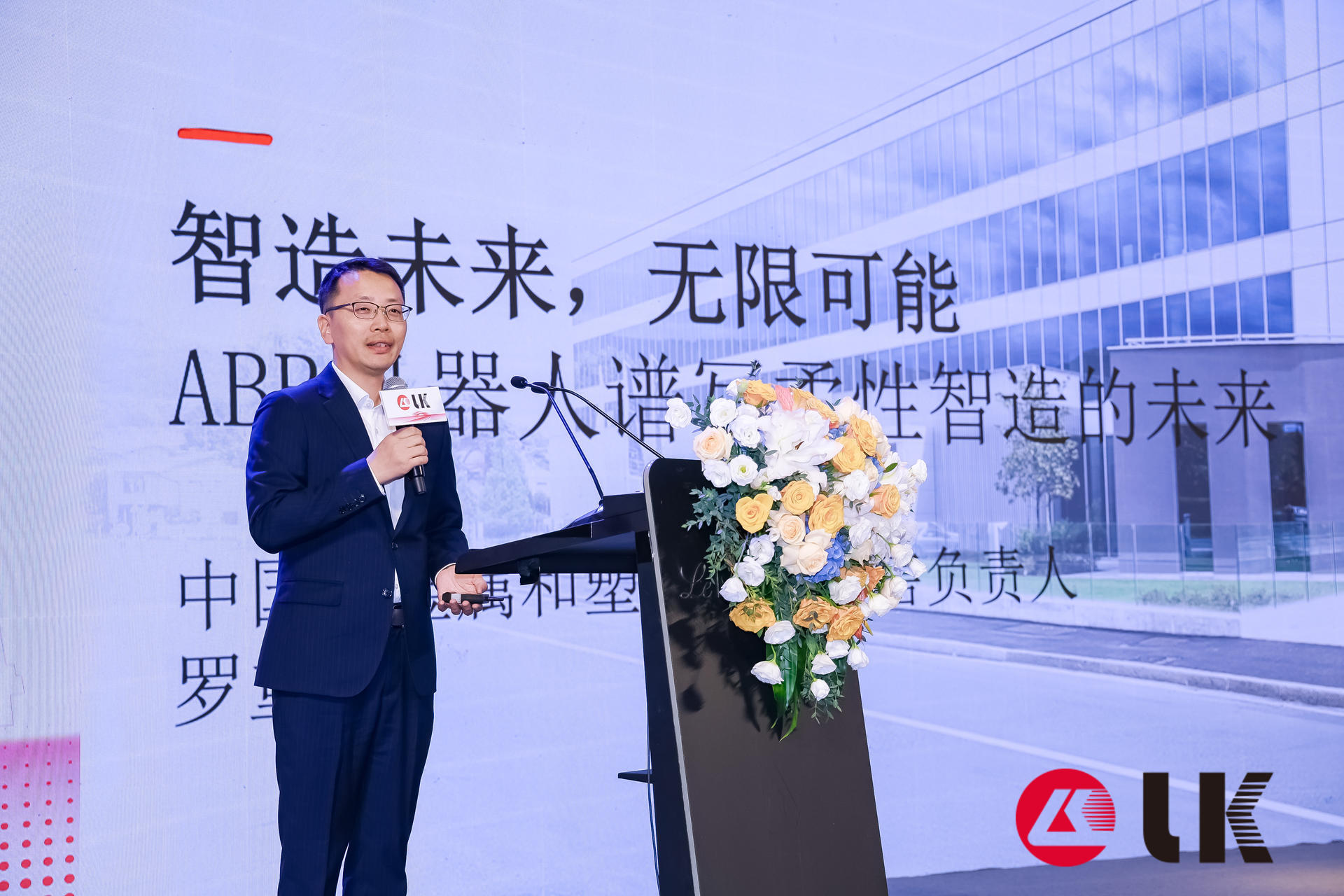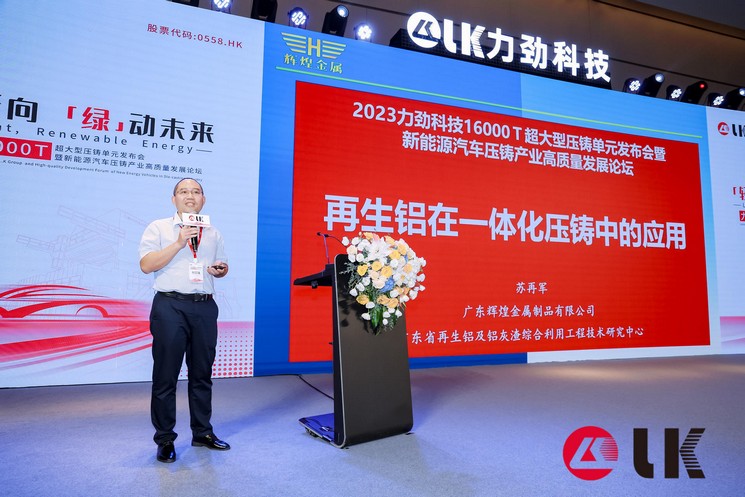 Lightweighting is becoming the future of new energy vehicle manufacturing. Advanced manufacturing equipment and technologies such as 10,000-ton super-large intelligent die-casting units, large die-casting molds, and heat-treated materials continue to drive the new energy vehicle industry towards intelligence, lightweighting, and green development. The technology of integrated die-casting forming for large automotive structural components is continuously advancing to new stages of development.
Only through boundary-breaking innovation can we possess the transformative power. LK Group is not only innovative but also dedicated, continuously escorting the high-quality development of the new energy industry.