LK Group was invited to the 16th China International die-casting conference
From: 2021-03-24 To: 2021-03-26
Region: Shenzhen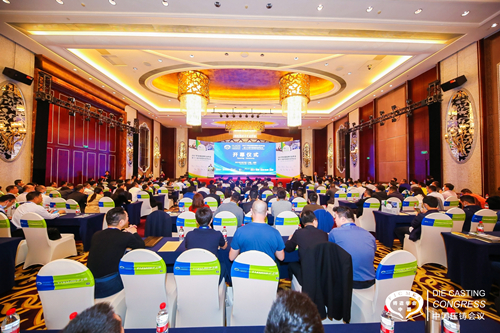 From March 24th to 26th, the 2021 National Die Casting Industry Annual Conference - the 16th China International Die Casting Conference was held in Shenzhen. Many experts, scholars, and enterprises representatives, universities and associations attended the meeting, focusing on hot topics in the industry and forecast the future of die-casting.
LK Group was invited to attend the annual meeting, introducing and exhibiting important technical achievements and experience in the development of ultra die-casting machines and single-piece casting technology in automotive industry.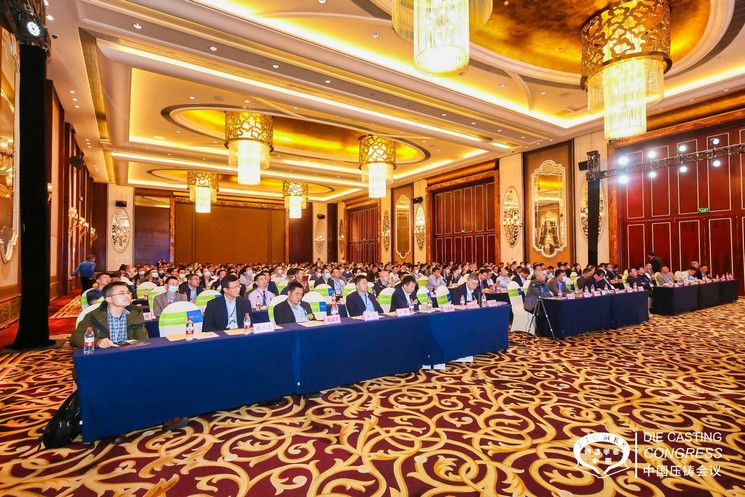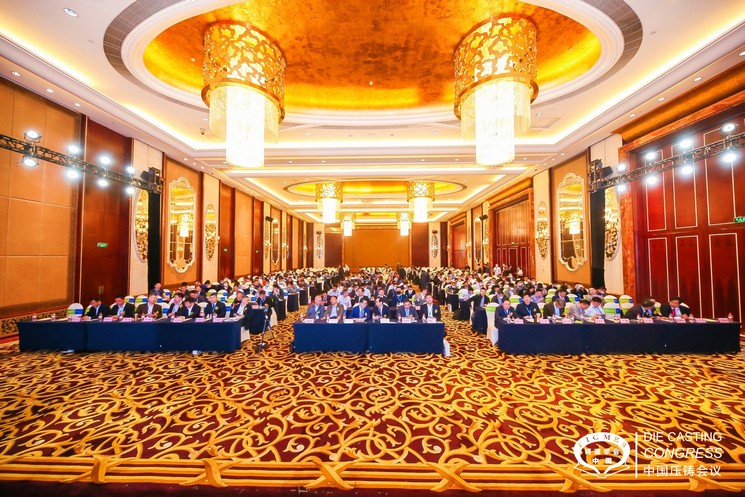 LK Group is a guest of "Conversation with Industry Experts Live Room"
Zhang Guozhong, Marketing Director of LK Group Shenzhen Leadwell Technology Co., Ltd. was invited to be a guest in the live broadcast room. From the two aspects of LK Group' strengths, he introduced the technical reserves, applications and solutions, R&D and the development situation of the die-casting industry in 2021.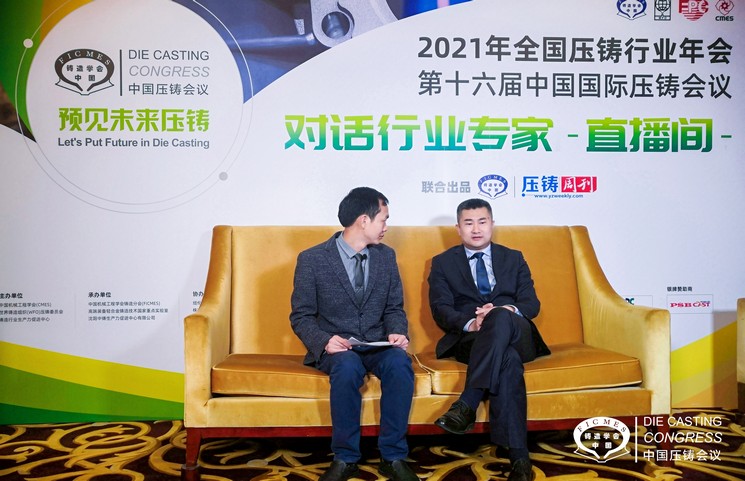 Zhang Guozhong stated that the die-casting industry is a technology and capital-intensive industry. LK Group takes "revitalizing the national industry, achieving international brands in the manufacturing industry" as its mission, and promote the concept of LK Service. Over the 42 years, we have never forgotten our original aspirations, by maintained ingenuity, and accumulated rich experience in die-casting equipment. He is also glad that our large-scale die-casting machines of 3000 tons and above occupy most of the domestic market.
By basing itself on the market and customer needs, digging into market segments and serving customers, LK Group guarantees product quality from many aspects such as quality control system, testing methods, technology research and development, and original parts processing.
In the field of the R&D, LK Group first applied energy saving and environmental protection technology to die casting machine, and developed real-time control systems, process assistance systems, quality monitoring systems, LK-NET network management and etc.… It also provides mature total solution of peripherals.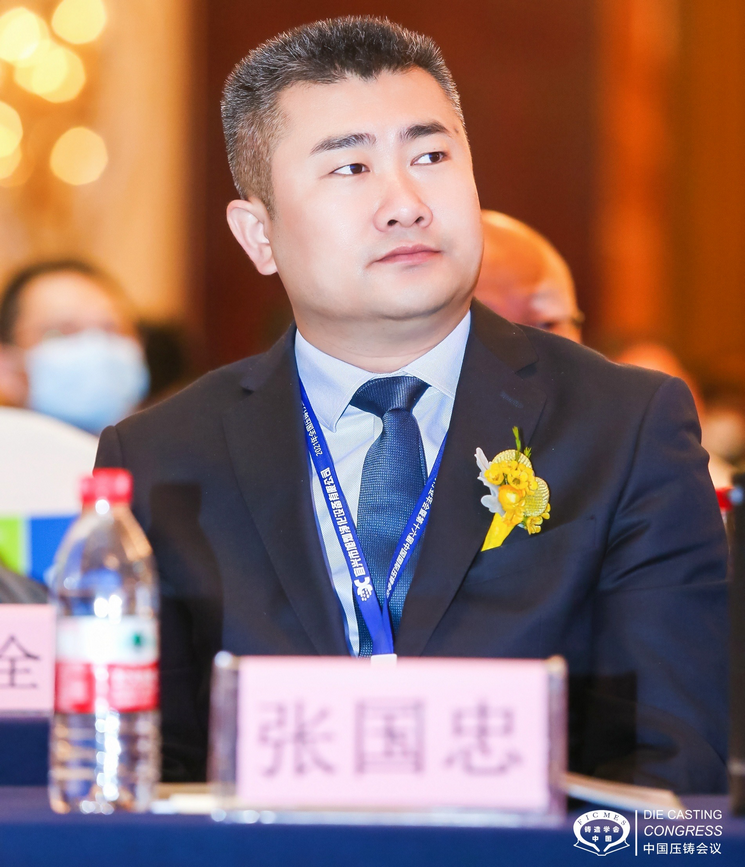 LK report: Ultra automobile structural parts' single piece casting technology
Liu Lehua, a distinguished researcher of LK Group and a postdoctoral fellow from South China University of Technology, gave a speech on the topic.
Liu Lehua said that lightweighting is a key trend for the development of the automotive industry. From the point of R&D, the key elements to achieve the technology is the integration equipment and the performance of the machine such as clamping force, platen size, injection volume, pressure and speed, etc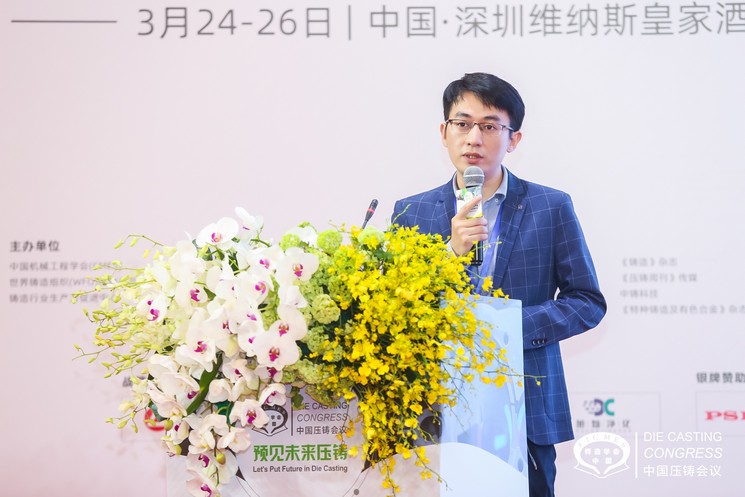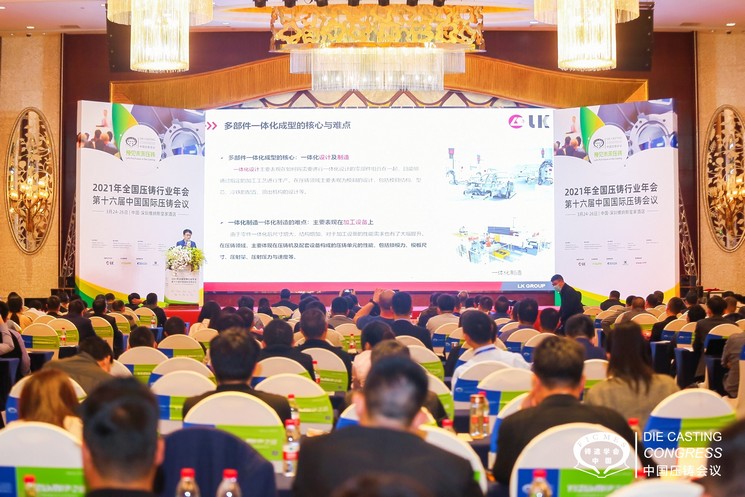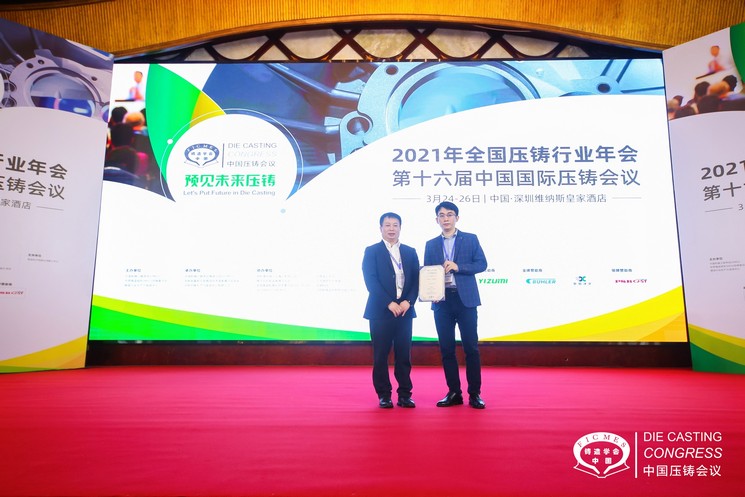 LK IMPRESS-PLUS DCC6000 Ultra Intelligent Die Casting Unit
LK IMPRESS-PLUS series 6000T ultra die-casting unit helps global company of automobile and 5G base station structural parts ongoing project, provide innovative ideas and R&D. It is designed in accordance with NFPA, ASME, UL and other standards, and meets the top safety requirements of North America and Europe. To provide comprehensive solutions for the integrated Ultra structural parts die-casting solution.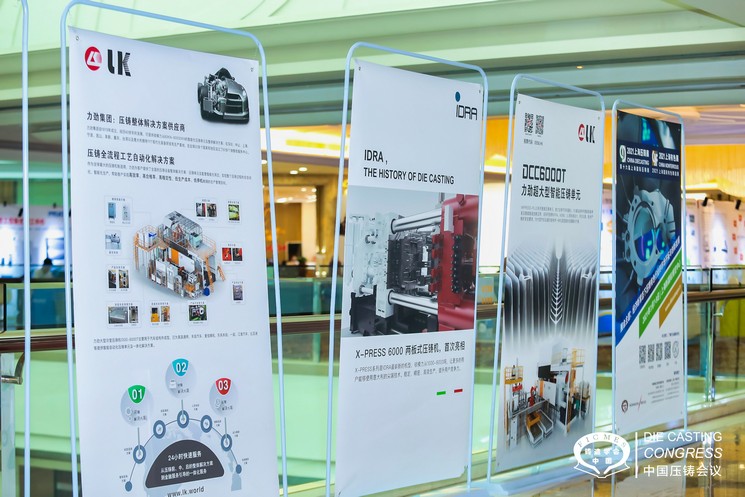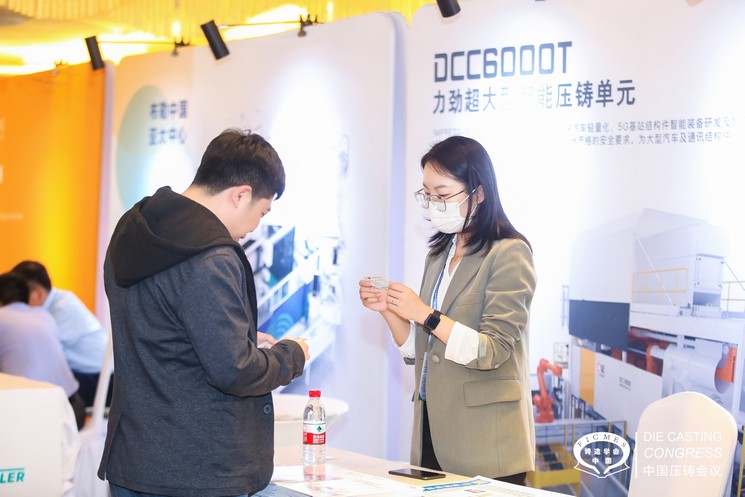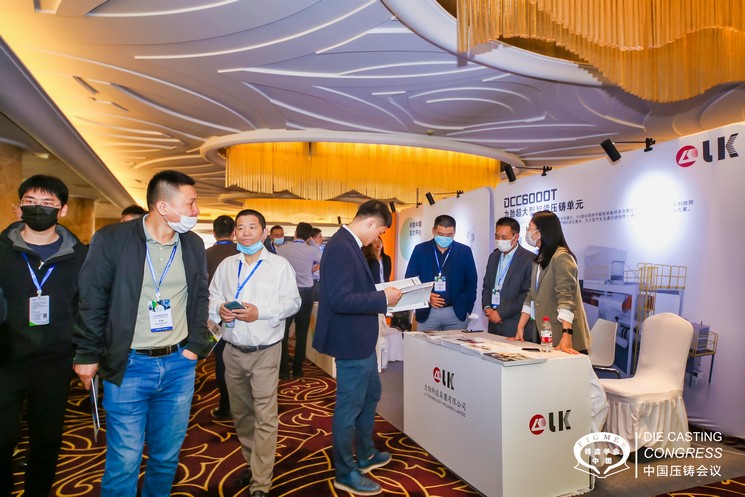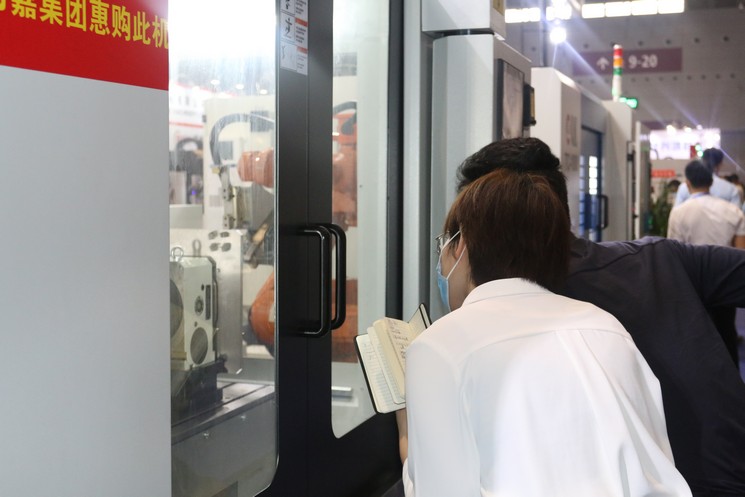 The world's first IDRA XPRESS 6000 two-plate die casting machine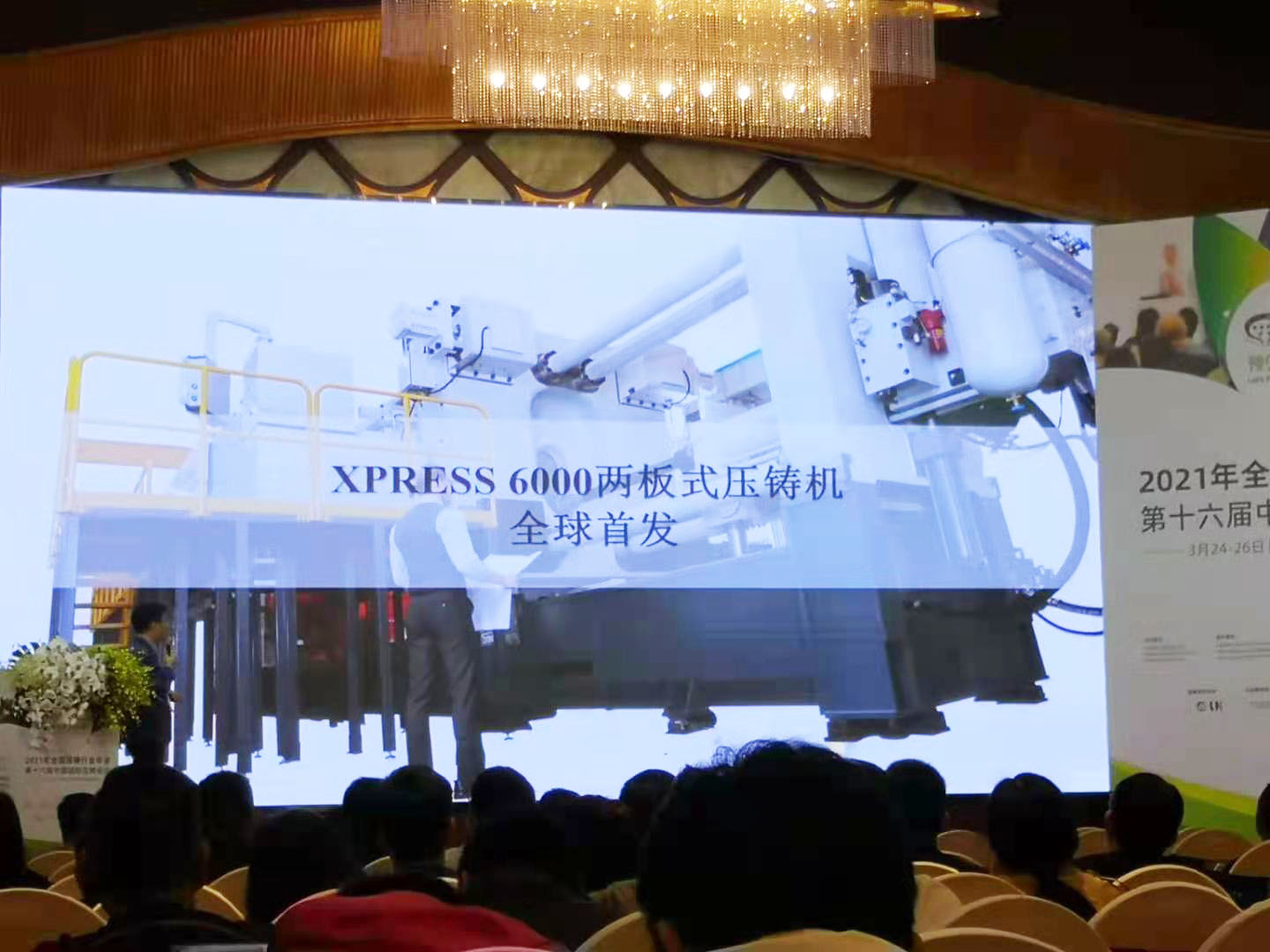 The IDRA XPRESS series two-platen die casting machine is IDRA's latest model, which has the advantages of high efficiency, stability, and high repeatability. Compared with the toggle die-casting machine of the same tonnage, it has smaller volume, lighter weight and larger mold space, which provides more possibilities for ultra machine.