LK die casting machines are included in the 5th list of award-winning products in China
From: 2021-01-07 To: 2021-01-07
Region: China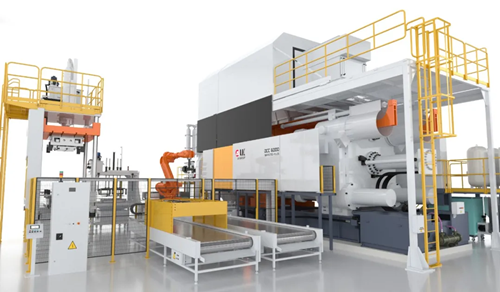 On December 25, the Ministry of Industry and Information Technology (MIIT) and the China Federation of Industrial Economics (CFIE) announced the 5th award-winning products and enterprises.
The L.K. cold chamber die casting machine from Shenzhen Leadwell Technology was included in the 5th group of award-winning products.
Award-winning products in manufacturing industry
The award is given to those who are having a prominent market share in the world for their respective products. The purpose is to encourage the innovation and advancement of product quality, and bring the manufacturing industry of China to the next level. In the end, the goal is to integrate the Chinese industry into a premium sector within the world.
With more than 40 years of experience in die casting machine production, LK has always kept our customers' needs in mind. In the future, LK will continue to develop its machinery and continue the smart factory transformation, in the midst of Industry 4.0.