Expo Plasticos 2020
From: 2020-03-11 To: 2020-03-13
Region: Mexico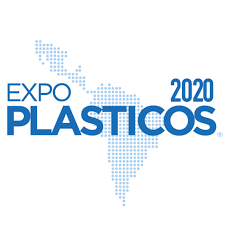 Expo Plasticos 2020, the international exhibition and business forum for machinery, technology, raw materials and plastic solutions for all types of industry.
The exhibition is held from 11th-13th March in Expo Guadalajara, Guadalajara, Jalisco, México as the 4th edition of Residuos Expo, the exhibition and business forum focused on gathering and providing solutions for industrial sectors.
LK aims to provide one-stop automation solution by showcasing two-platen machine Forza-III FA550. Forza-III has highlighted the design of machine operating, hydraulic and control all-in-one. It has the advantage of compact design with less footprint, single-cylinder injection for stable injection unit operation and servo system for short response time, resulting in a highly efficient and economical solution well-received in automotive, large size trash can, pallet, and container industry.

Welcome to visit us at booth no. 201.