GIFA 2019 coming soon, VR tour will take you into LK production base.
From: 2019-06-25 To: 2019-06-29
Region: Germany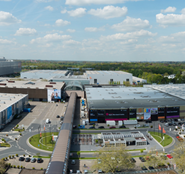 On June 25th, GIFA2019 will officially open in Düsseldorf, Germany. LK Group will not only display two sets of machines, but also provide a VR video viewing experience to take you to the LK Group's China production base. Li Jin booth number Hall11 F56.
The IMPRESS-PLUS DCC580 energy-saving cold chamber die-casting unit and the AVIS DC20 fully automated production unit exhibited at this exhibition are suitable for today's high-efficiency, low-energy, intelligent (computer-controlled, robot-operated) production needs, with economic benefits and social environmental benefits. It will provide convenient and easy production solutions for manufacturing areas such as transportation, daily necessities and 3C products.