Zhongshan Factory visit by HKPMA
From: 2018-10-23 To: 2018-10-23
Region: China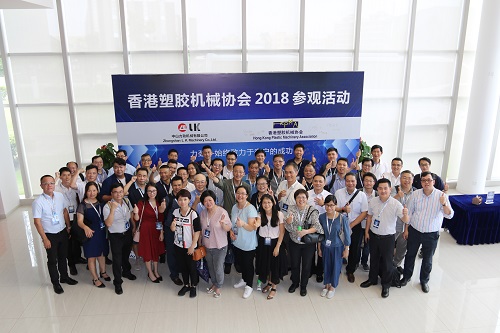 On September 20th, Hong Kong Plastic Machinery Association visited LK Group Zhongshan LK Machinery Co., Ltd. A total of more than 50 representatives attended the event. The delegates visited the Zhongshan LK Exhibition Hall and the injection molding machine processing and assembly site. Learn about the comprehensive strength of LK and the excellent characteristics of injection molding machines.
Subsequently, the delegation and Zhongshan LK jointly held a symposium to introduce and discuss the Hong Kong government project funding for 2019-2021, share and discuss the impact of the national tax merger on enterprises, VAT management norms, risk analysis of corporate equity interviews, etc. And jointly analyze the comprehensive information intelligence management case of the injection molding factory.
Since its inception, the Hong Kong Plastic Machinery Association has become an important platform for members of the industry to communicate with each other and enhance related technologies, management and market expansion.