Highlights in Dongguan Metal Casting Show 2017
From: 2017-11-29 To: 2017-11-29
Region: China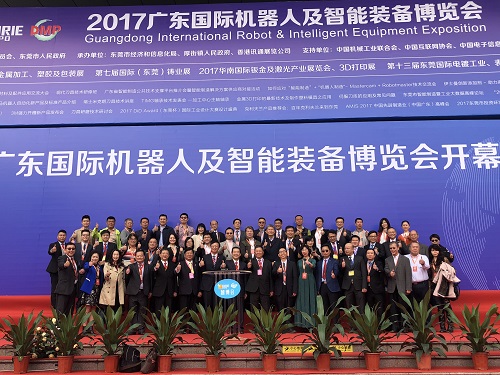 DMP 2017 started with a grand opening ceremony with presence of guests from US, Vietnam, Cambodia, Switzerland, Laos, India, Mali, Nigeria, Côte d'Ivoire, Congo, Angola, Nepal, Republic of Senegal and Spain ambassadors along with numerous industry elites. With great attention of the professional audience, the DMP has gathered the momentum of the industry.
The 3 models of intelligent machine models displayed by L.K. Machinery caught the eyeballs of the viewing. Our meeting areas has been filled with enquiring buyers and proved the influence of the LK brand.
Please visit us for more surprise and excitement at the booth 6A05 during today to 1 Dec.