LK is profoundly honored to receive Learning Enterprise Awards 2017
From: 2017-11-22 To: 2017-11-22
Region: China Hong Kong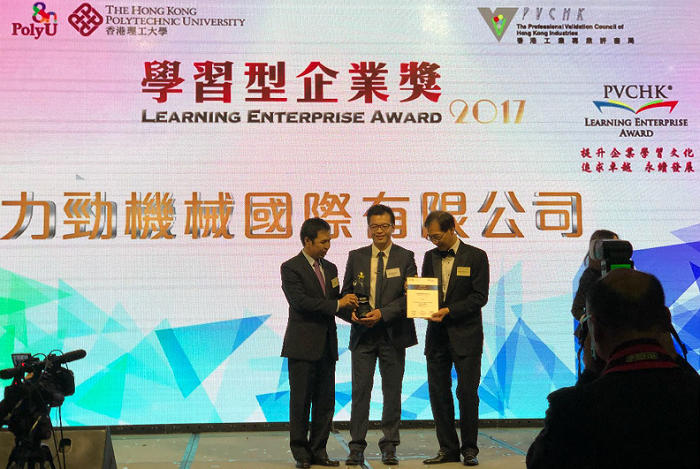 LK value its employees' personal growth and learning cultures. By continuously investment on talent nurturing, mentorship system and extensive training program, we successfully created a positive learning atmosphere in our group and earned the appreciation from the industry.
The Learning Enterprise 2017 is an award to honor the enterprises with dedicated efforts to broaden the capabilities and knowledge of employees. The accreditation entity is formed by Professional Validation Council of Hong Kong Industries and Polytechnic University. The judging body will review the joining subject in terms of 5 categories: Practice, Reform, Information & Technology, Drivers and Earnest.
LK has received this remarkable accolade along with renowned enterprises like
China Comservice, PARKNShop, Watson's, BridgeStone Aircraft Tire and many other elites from different industries. We will continue to strengthen our team and provide a fruitful working environment for our employees.
Jim Liu, our CEO, has received the Awards from the representatives from Liaison Office of the Central People's Government and Prof. Tiimothy W. Tong, JP, the president of PolyU.
LK team are happily sharing the memorable moments of being awarded.