Changchun Automotive Trade Center Visit
From: 2017-07-26 To: 2017-07-28
Region: China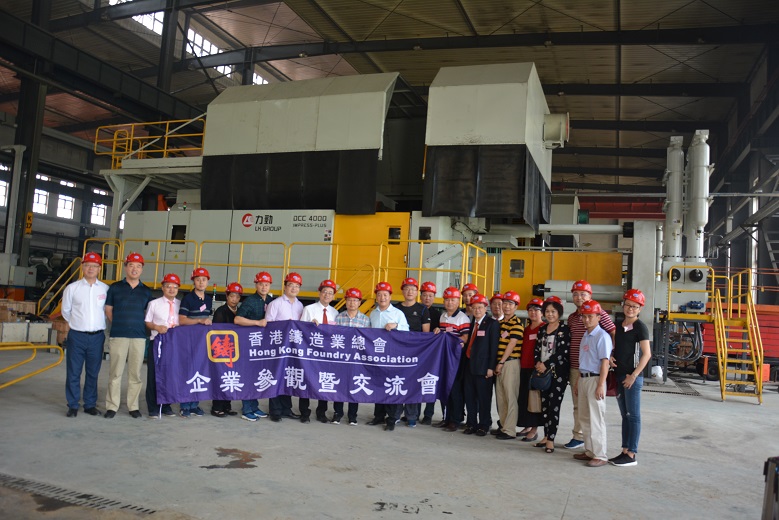 On July 26, 2017, a delegation of Hong Kong Foundry Association led by Mr. Liu SiongSong, its chairman and the founder of LK, visited Automotive Trade Center in Changchun, China's automotive industry city, witnessing modernized car manufacturing industry and the company's leading quality and technology.
The group first visited the FAW-Volkswagen Limited, FAW United Die Casting Co., Ltd., FAW Toyota Engine Co., Ltd., FAW Casting Co., Ltd. and its FAW Casting die-casting plant, FAW casting mold equipment factory. The group witnessed FAW's production workshop's advanced assembly line and the industry's leading quality and technology. FAW's representative shared a series of FAW's high-end, high-tech products, its advanced technology and the company's future development plan. The group was amazed by the company's management, its modernized environment as well as its advanced technology. Mr. Liu presented a gift plaque to FAW's representative as a token of thanks for their warm hospitality.
During the three-day visit, the group also visited Zhongyu Group. The general manager of the company led the visit and introduced the company's innovative technology and new high-tech products to the group. The company currently employs over 300 high-tech manufacturing machines and some of which are supplied by LK. The three 4000T die-casting machines supplied by LK remain the highest quality and standard in North-east China. After the visit, Mr. Liu presented a gift plaque to Zhongyu for their warm and hospitable reception.
Mr. Liu expressed his heartfelt gratitude to Jilin Casting Industry Association, FAW group and Zhongyu Group for their warm welcome and arrangement for the visit. The visit aims at promoting the exchange of knowledge and industrial cooperation between automotive industry and foundry industry. Under the drive of "Made in China 2025" policy, automation is an inevitable trend and the foundry industry must continue to innovate and improve its technology to attain sustainable development and growth.