LK intelligent production system celebrated the 20th anniversary of Chongqing Municipality Foundation
From: 2017-06-02 To: 2017-06-02
Region: China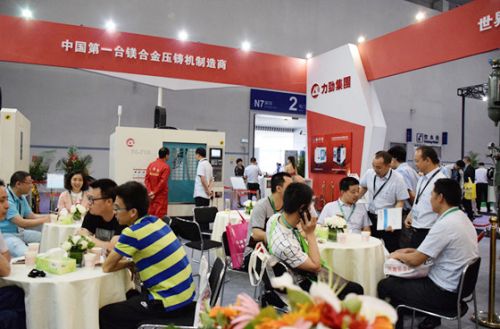 In 28 May 2017, the 4-day Lijia International Machine Tool Exhibition had come to the end. This year the exhibition scale reached 80,000 sqm. The distinction of the event attracted over 1,500 exhibitors as well as 31,773 visitors to attend the show, which fully demonstrated the high automatic and intelligent solutions to the public.
This year, LK partnered with ABB in the exhibition and it was highly praised by the visitors. Our classical and quality die casting machine – Impress-III DC500 was welcomed by the local Chongqing visitors, some of them even confirmed the orders instantly during the exhibition.
The exhibition also added new project like national defense intelligent manufacturing and high precision aluminum processing. In viewing to the hot topic - energy and lightweight in automotive industry, which is also in accordance with the requirement stated in "Made in China 2015", high tensile steel and aluminum magnesium alloy will be permitted to be applied in automotive thus to reduce the weight from 5 to 10%. LK determined to demonstrate its DCC3000T with the cylinder of a well known automotive brand during the exhibition. This highlighted the event and attracted a high flow of visitors.
It is understood that facing the infrastructural adjustment, the demand of advanced processing machinery increase rapidly in the southwestern region. LK also deployed its production base - Chongqing L.K. Machinery Co., Ltd. to had comprehensive grasp of this opportunity. In accordance with the 20th anniversary of Chongqing Municipality Foundation, LK will partner with Chongqing and made significant contribution to the city development.