TVB News reports on LK's effort in Big Bay Area development
From: 2018-08-16 To: 2018-08-16
Region: China Hong Kong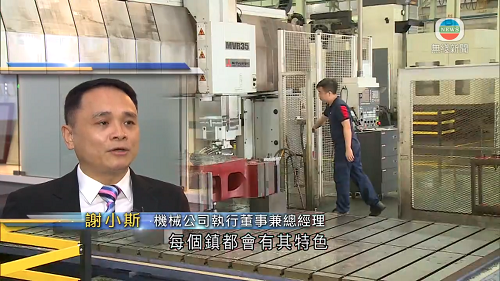 TVB News reports on LK's effort in Big Bay Area development
LK is committed to cooperating with the development blueprint of Big Bay Area in Guangdong-Hong Kong-Macao, and is closely involved in the development and layout of regional industrial strategy. The results are widely recognized by the industry. Recently, the Hong Kong TVB News Channel visited the Zhongshan factory and the Hong Kong headquarters to report on the development of the Big Bay Area.
Mr. Xie Xiaosi, Director and General Manager of LK Group, said that he was able to see the country's development direction in Big Bay Area. He set up a factory in Zhongshan in the past year. In just one year, the business volume has increased by 50% to more than one billion. In the case of the Zhongshan market alone, Zhu Zhu is in short supply. Based on the current national and local policies, each town has an industrial division of labor and characteristics. For example, Xiaolan mainly produces hardware and vats to manufacture furniture, and the market segmentation is clear. LK deployed to meet the customer development plan with industry professionalism, greatly increasing sales results. Other Big Bay Area cities have an overall industrial layout. Foshan is a first-tier city for manufacturing and private enterprises in the country, Jiangmen develops automobile equipment and motorcycle industry, and Dongguan is a world-renowned manufacturing base. Zhongshan is located in the center, and for export, it is in a good geographical advantage, which can satisfy domestic sales and export convenience.

In the future, LK will upgrade the intelligent functions of the machine equipment. Through the simple mobile phone platform, customers can perform troubleshooting, order taking, fault reporting, product traceability, quality control and other procedures in real time to maintain competitive advantage and expand market share. In next step, we will focus on the development of medical instruments and pharmaceutical machines to cope with the medical integration development in Big Bay Area.
News Link: http://news.tvb.com/local/5b72666de60383d215f5f4c2