Forza-III brings you intelligent manufacturing solution
From: 2017-12-12 To: 2017-12-12
Region: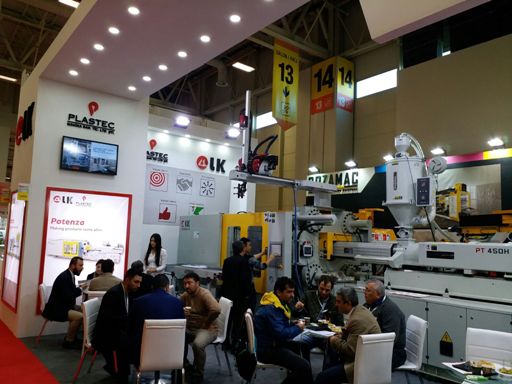 The consecutive 4 days of journey in Plast Eurasia Istanbul 2017 has closed its curtain with a fulfilling ending. The excellent performance of Forza-III two platen production line has ignited the interests from the local media and professional audience, with compliment and recognition.
The design of Forza-III PT-450 is for the containers that require high injection speed, short molding cycle, with injection speed reaching 200mm/s. The operation runs smooth adopting heavy-loading, low abrasion linear rail. The cycle time has been shortened greatly while the mold-opening and plasticization happen simultaneously. The efficiency of production has been improved with high value-added IML technique. The digital parameter for energy consumption helps manager to save cost.
Under the background of globalization, the intelligent manufacturing has been the new coordinate of our times. With continued concentration on R&D of the smart PIM, we will strive for providing the turnkey solution for our customers.