LK Intelligent Die-Casting Astonished Pujiang
From: 2017-06-16 To: 2017-06-16
Region: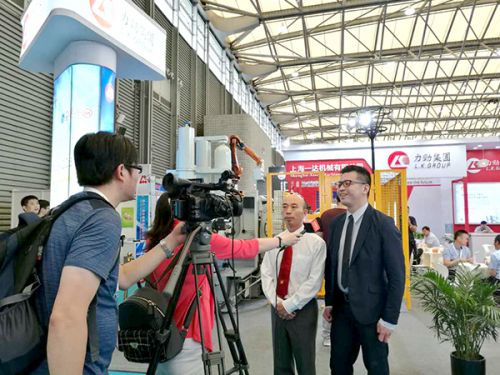 "The 15th China International Foundry Expo" was extraordinarily bustling!
This year, LK brings three type of production system to the crowd, CIMOS-PLUS DCC400, MVP-850, TC-710, introducing our new intelligent solution to the visitors.
Exhibition on site, LK not only presented the die-casting robotics and intelligent automation technology, together with the CNC machining to the audience, but also demonstrated our green manufacturing solution to the environmental topic; which attracted large amount of customer's attention, and was highly commended by the mass public.
Green manufacturing is a strategic option in the coming stage. As the core strategic deployment in the Yangtze River Delta economic region, Shanghai Atech Machinery Co., Ltd. will represent LK to devote itself to the R&D of intelligent automation technology, so as to provide the best futuristic solution to the market.