Korean leading manufacturer has commited Impress-Plus DCC4000 and DCC6000​ die-casting units
From: 2020-11-25 To: 2020-11-25
Region: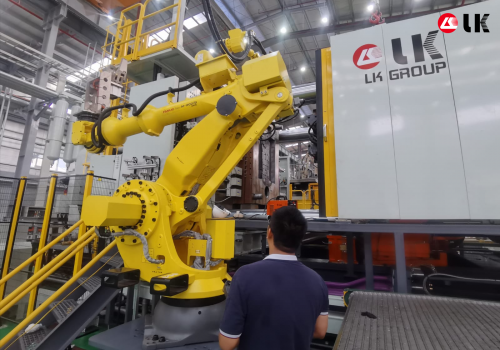 One of the Korean leading manufacturers has committed with LK in complete solution of die casting machine IMPRESS-PLUS 6000T and 4000T. They have ordered two giant machines for its plant in Vietnam for an international well known' Korean communication company.
The requirements of 5G base station products for higher heat dissipation performance, larger volume, higher processing accuracy, and the pursuit of continuous lightweight. The arrival of 5G, whether it is a wireless base station or a terminal mobile phone, has put forward higher demand for the die-casting process, and will drive a new round of development of the die-casting industry.

The complete unit 4000T has already finished the process of assembling and integration with peripherals equipment in the customer's factory by LK technicians and specialists. And the 6000T unit on the way to the customer plant. Installation job to be started in mid-December. Apart from 4000T & 6000T machine, the same customer has been confirmed another big tonnage machine order in November. We glad to learn that not all countries/industries are suffering in such a difficult period.
Over the entire setting-up period our experts shall always assume full responsibility for the equipment and shall always be at your side when needed.