K-Fair 2016
From: 2016-10-19 To: 2016-10-26
Region: Germany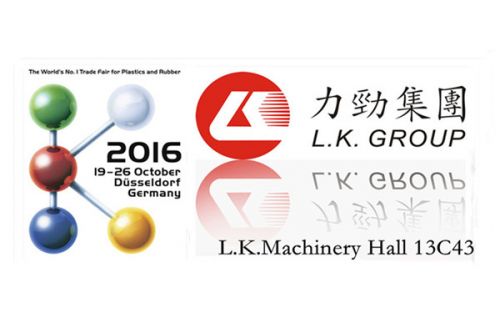 Huge success in K2016!
We would like to take this chance to thank you for coming to our booth during K2016. The two-platen FORZA series, has showcased its ability in producing 20L pails in 18 seconds; with its precision and flexibility, our energy-saving FORZA machine provides a huge advantage for not only packaging industry, but also automotive industry, home appliances and more.
Good things always come from our joint efforts, we could not have a fruitful result in K2016 without your participation. To complete the picture, we also have POTENZA-II series, toggle machine with fast clamping for general purposes application; and POTENZA-DV series tailored for 2-color/3-color solutions that has been well accepted by the industries.
Do not hesitate to contact us by sales@lkmachinery.com.hk , hope to receive your enquiries shortly!
You can click here to see our demonstration video!
To learn more about us, please click here or click the following banner.

All right reserved

All Content Copyright and other rights reserved by respective owners