Chinaplas2021 | LK intelligent solution to automobile, 3C and food industry
From: 2021-04-13 To: 2021-04-16
Region: Shenzhen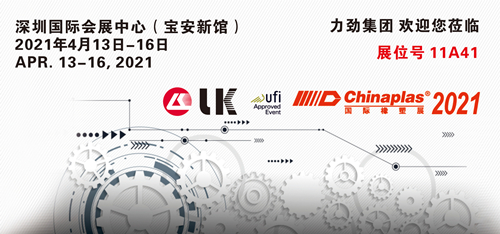 In recent years, there are industries that stand to benefit from the policies and the new trend, such as new-energy vehicle, wearable devices (smartwatches, TWS earbuds AR/VR), disposable degradable and recyclable plastics. In response to that, LK Group is committed to lightweight, energy-saving muCell, CFRP by actively R&D to meet the expectation of the industry.
In this exhibition, LK demonstrates three major areas in automobile, consumer electronics and food packaging.
Automobile interior, The front door T-shaped component

Consumer electronics, Wireless earbuds shell

Food packaging, container
The intelligent application will be officially unveiled at the Chinaplas 2021, International Plastics and Rubber Exhibition, LK Booth No. 11A41
FORZA - Two-platen injection molding machine FA550
LK's two-platen injection molding machine combined the design of machine operating, hydraulic and control all-in-one. The machine is designed to compact for the requirement of auto parts production which has the multi-functional process capability, tons of application-orientated add-on modules which sophisticated processors are seeking.
The auto product belongs to the interior parts with a streamlined design and smooth surface texture. There are multiple inverted buckle positions on the back, which have strict requirements for the machine and robot extractor.

ELETTRICA - all-electric injection molding machine EL100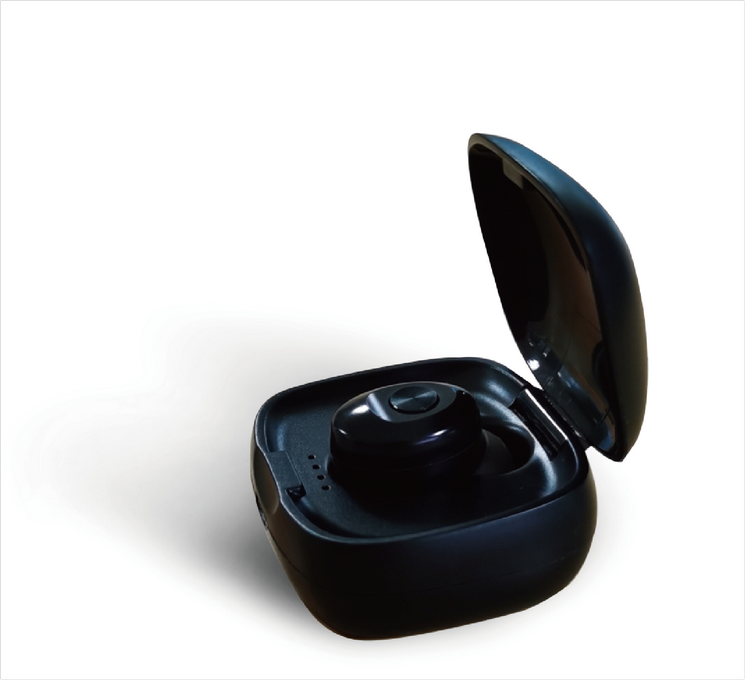 The Elettrica all-electric injection molding machine, which is fully benchmarked with international technology that has the advantages of high repeatability, good stability , fast response, energy saving and environmental protection. It is widely used in digital communications, optics, medical equipment, food and electronics industries.
Equipped with full servo electric motor for precise and efficient movement.

Mold protection function, effectively protect mold.

Advanced control system and open platform support secondary development, making production more convenient
The C1200HF material from SABIC has excellent heat resistance, mechanical properties, chemical resistance and stability. The excellent processing performance can not only meet the appearance requirements but also help improve production efficiency.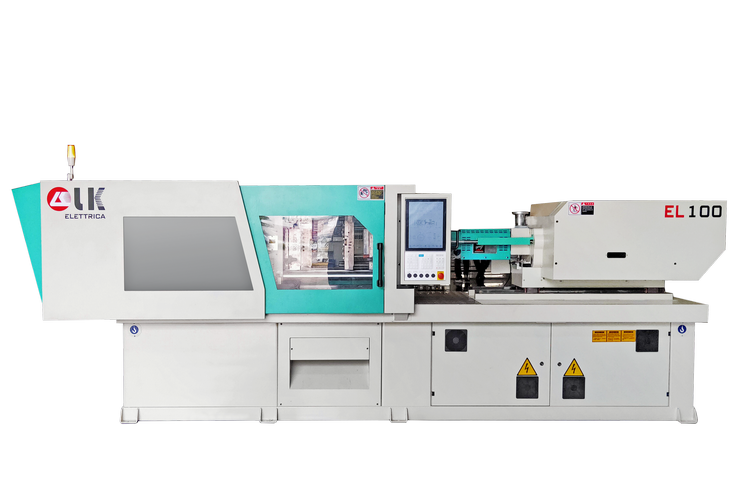 LK independent developed a new generation of packaging special model LENA LA300 T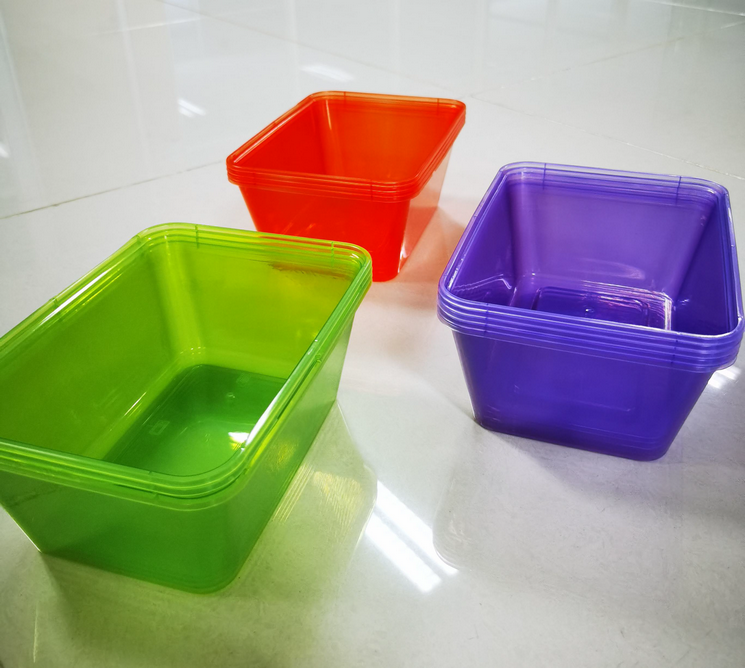 The machine adopts a direct pressure clamping structure, non-contact tie bars with the moving platen, thus long lifetime; linear guide with the platen in low friction which is compatible to high-speed production.
With the single-cylinder injection system in nitrogen accumulator, its injection speed can be up to 500mm/s, meeting the requirements of high speed for thin-walled products.
Industry 4.0 production management system: Customers can easily place orders through Advanced Planning and Scheduling (APS) platform and the production will be switched based on your request and the stock level while its quantity reaches the minimum order.
For this application, we adopt the Milliken HPN additive for our sustainable PP material, which answers the growing demand for clear, attractive products and sustainable, cost-efficient production. Applied with recyclability issues validating that the additive is compatible with plastic packaging recycling. The technology's compatibility with recycling is another step closer to the establishment of a genuine circular economy for plastic packaging.

Chinaplas 2021 will be held for 4 days and will last until April 16. Welcome to visit LK Booth, Booth No. 11A41.