LK 6000-ton die casting machine was put into production at customer' factory
From: 2021-03-20 To: 2021-03-20
Region: Vietnam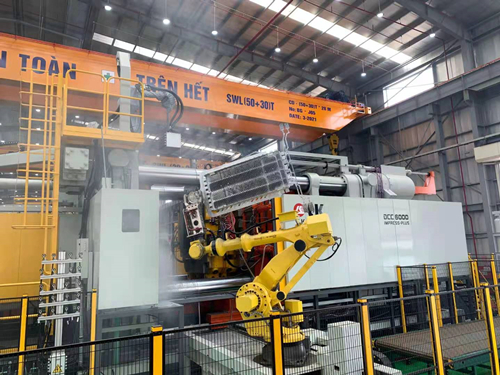 Korea GLOVITECH Company introduction
Glovitech was founded on July 1, 1989 and is headquartered in Ansan, Gyeonggi-do, South Korea. It mainly produces telecommunications equipment parts, medical equipment parts, and LED parts. The company has mold design and manufacturing, die-casting molding, metal processing, painting and other production processes and platforms.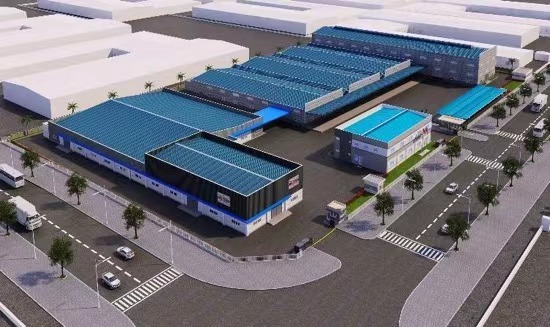 GLOVITECH Vietnam factory puts 2 sets of machine into production
In order to meet the rapidly increasing demand for 5G ultra-large communication components from large Korean telecommunications companies. In mid-2020, the GLOVITECH Vietnam factory ordered 1 set of 4,000-ton and 1 set of 6,000-ton large intelligent cold-chamber die-casting units from LK Group.
LK Group sent a technical team to Vietnam to fully support the customer' production to ensure the smooth progress and overcome the risks and difficulties of the COVID-19 epidemic. During the Chinese Lunar New Year, the customer's factory was still stationed for installation. The commissioning of machine that all systems and components of a building are designed, installed, tested, operated, and maintained according to the operational requirements to ensure the entire project.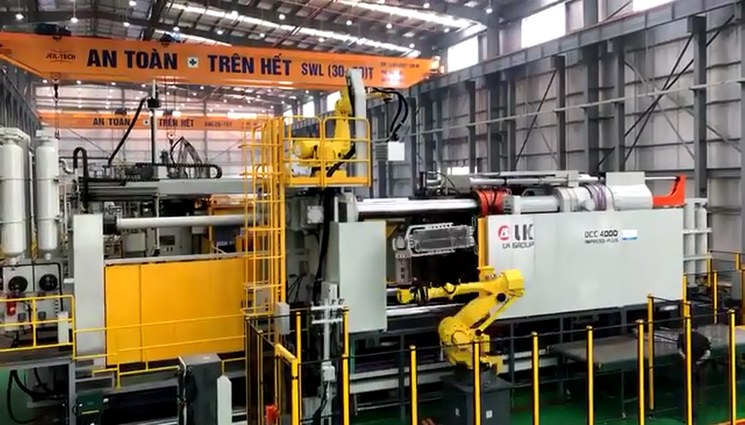 5G Telecommunication revolutions
The arrival of 5G, no matter wireless base station or terminal mobile phone, puts forward higher demand for die casting technology and will drive a new round of development of die casting industry.
The upgrade of 4G to 5G introduces a new architecture of unlimited access network. The structure of base station is about three times of that of 4G products in terms of volume, weight and power consumption. At the same time, the heat sink of shell is increased and densification, making the structure more complex.
"The 5G RF unit production has a more complex structure than ordinary products. It is difficult to produce, and has high requirements for the performance of die-casting units, Quan Junzhe, CEO of GLOVITECH said.
GLOVITECH is the first to implement the technology to produce this ever housing for 5G tele communication industry.
In addition, GLOVITECH is under development to apply the semi-solid molding method to the field of 5G product manufacturing.
LK Group & GLOVITECH 5G Project Cooperation Review
In mid-2020, GLOVITECH cooperated with LK Group and ordered 1 set of 4,000-ton and 1 set of 6,000-ton large-scale intelligent die-casting units.
In December 2020, the complete set 6,000-ton intelligent die-casting units arrived at the GLOVITECH Vietnam factory, and the assembly was completed within one month.
From January to February 2021, the technical team assisted the GLOVITECH Vietnam factory to complete the commissioning of the overall production system of the 6000-ton intelligent die-casting unit.
In March 2021, the GLOVITECH Vietnam factory 5G RF unit housing was successfully produced.