DMP2020 | Intelligent manufacturing: The whole process of die casting will be reveiled
From: 2020-11-24 To: 2020-11-27
Region: Shenzhen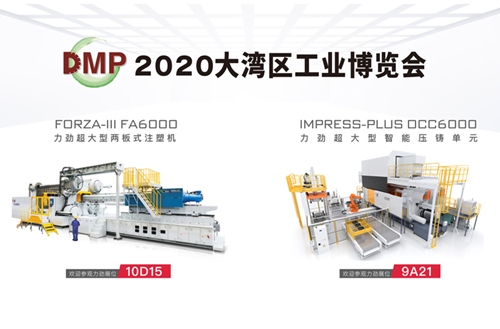 On November 24, 2020 DMP Greater Bay Area Industrial Expo will open at the Shenzhen International Convention and Exhibition Center. LK Group will participate two booths to display intelligent, high-performance die-casting units, injection molding production units and CNC machining center.
Booth No. 9A21 (Hall 9) and 10D15 (Hall 10).

At booth 9A21, LK's intelligent cold chamber die-casting unit and post-die-casting CNC equipment will be unveiled together, committed to 5G communications and other emerging manufacturing fields, to achieve the latest technology of industry 4.0.

IMPRESS-III DCC580, high-efficiency and intelligent cold chamber die-casting unit
LK IMPRESS-III series cold chamber die-casting units mainly provide die-casting production of functional parts and structural parts for automobiles, motorcycles, 5G communications and other fields. The unit will also showcase peripheral equipment such as auto ladler, transducer, ABB robots, trim press, conveyor belts and so on.
5G Communication Equipment Structural Parts Machining Center
The structure of 5G communication equipment is complex and precise, and has high precision and surface quality requirements for post-die-casting processing.

TC-1000 High Speed ​​Drilling and Milling Machining Center
The four-axis function can be activated, and the spindle speed is 20000rpm. Using high-precision control Mitsubishi M80 CNC system, front-mounted servo tool magazine 21 tools, can perform face milling and cutting, rough/finish machining, chamfering, curved surface side milling, surface R angle forming, etc. Ease of use and flexibility of post-die casting processing.
There will also be a display of supporting equipment such as the sinking filter residue baffle water tank, the debris collection tray (with fine filter screen) and other equipment.
DMP2020 will be held for 4 days. See you in Shenzhen on November 24.

LK booth No. 9A21, 10D15, welcome to visit.