"Customer satisfaction is our priority"
From: 2020-10-15 To: 2020-10-15
Region: China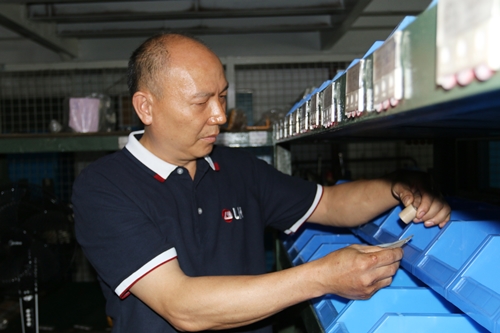 Zhuhai Runxingtai Electrical Appliances Co., Ltd.
The company is a corporation that focuses on R&D, production, sales and service on electrical appliances, medical equipment, telecommunications and so on. Such products are exported to regions such as the US, UK, Germany, Italy, Austria, etc.
Runxingtai has a deep connection with LK. They have been in corporation for more than 10 years and Runxingtai has bought 13 machines, in which 5 of them are large tonnage ones. The machines have been in full load for quite a long time since the orders on die casting products are rising steadily.
After learning the situation, LK Group sent out master Ng right way to carry out inspection and maintenance. His attitude on the inspecting the machines is well received by the customer.
Master Ng, a well-received staff from LK
There are numerous outstanding staff in LK Group, and master Ng is one of them.
It has been the 6th year since master Ng joined LK. When first joined, he was assigned to be a technician, and after a year, he moved to the large tonnage machine department, responsible for maintenance tasks on western Guangdong area.
Master Ng has a strong technical background as well as a truly responsible mindset. He is ambitious and has passed different kinds of training. In Sep of 2020, he passed the promotion exam and was promoted into lieutenant supervisor.
A thank you letter from Runxingtai
"Master Ng has provided a very attentive and suitable inspection and maintenance to us. We have seen the values of LK from his hard work. He has dedicated himself to our successful operation and has no complaint on his duty. We are truly satisfied with his service."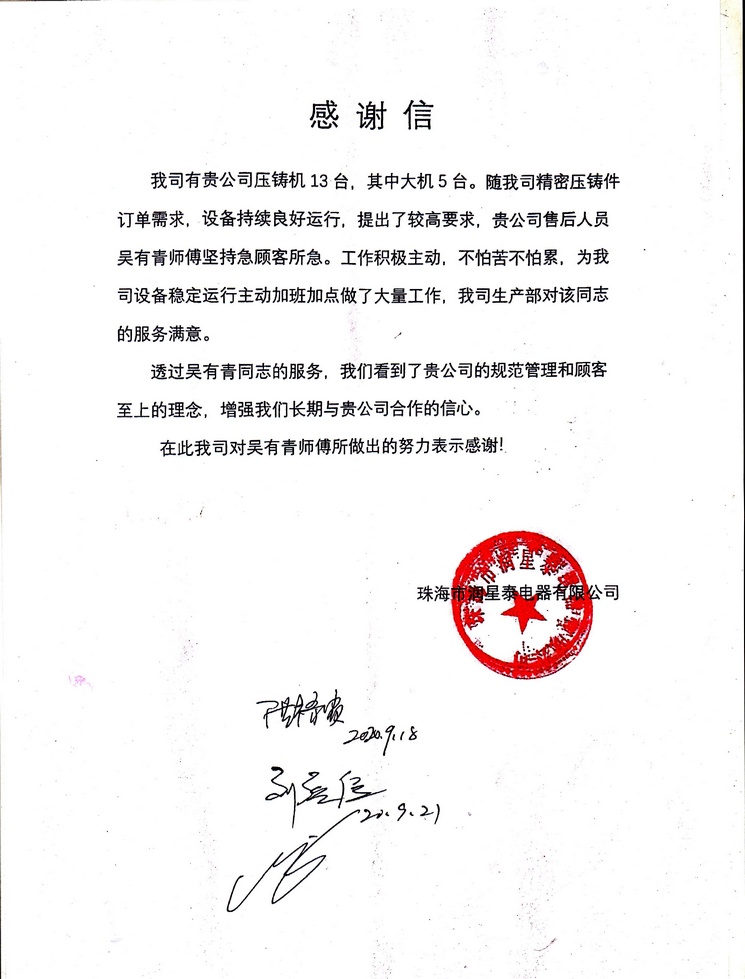 LK service – fully cover and protect customers' benefits
● Quick response time – 24/7 service with service upgrade and operation training
● Testing – Service engineers follow up closely and help customers troubleshoot all the problems and set the correct parameters during trial run
● Visitation – Within three months of delivery, a free visit is offered every 2 weeks and guideline on operation and maintenance is provided
● Fully stocked warehouse – 3-level warehouse on office, service department and corporate to make sure the spare parts are delivered to customer on a timely basis