Witness the 40-year development of Shenzhen with smart manufacturing technologies
From: 2020-10-14 To: 2020-10-14
Region: Shenzhen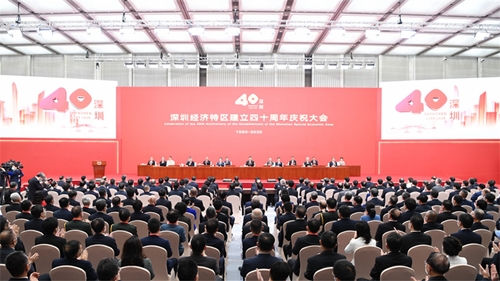 Shenzhen celebrated its 40th anniversary on Oct 14. Mr. Liu was listed as the "40 remarkable people of Shenzhen's 40 years" as well as other notable personnel.
As pioneers in the development of Shenzhen, they helped spearheading the Chinese economic reform and building a modern society. In 40 years, they are founders, explorers, developers and pathfinders, and their dedication helped forge the miracles of the reform.

Shenzhen is the frontier city in the Chinese economic reform, and LK witnessed and formed an integral part of the development and achievement. LK will continue to be a pioneer in this reform, to help enforce the Socialism with Chinese Characteristics, and to bring Shenzhen to the next level with smart manufacturing.