LK Group received a second prize for drafting "The test method of energy consumption for die-casting machines"
From: 2020-09-17 To: 2020-09-17
Region: Shenzhen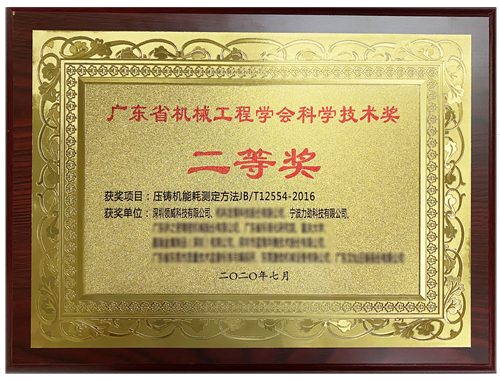 The die-casting machine industry in China has faced a new challenge in the fierce competition in the world: To meet with more and more stringent emission regulations and the ever-changing energy policy.
"The test method of energy consumption for die-casting machines" JB/T 12554-2016
Shenzhen Leadwell Technology, a member of LK Group, has lead the development of "The test method of energy consumption for die casting machines". Other participants include Ningbo LK Technology , Guangdong Institute of Standardization, Chongqing University, and others.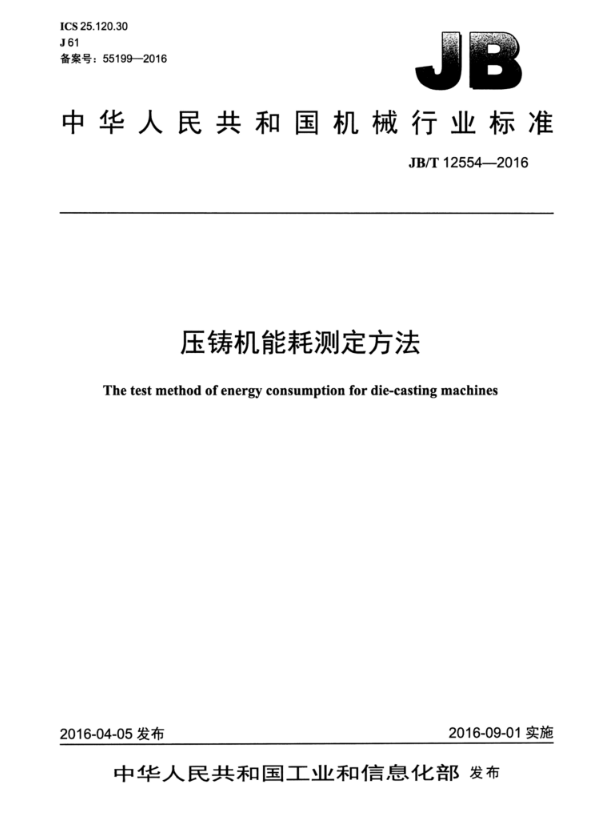 The method set standards in checking the energy consumption of cold chamber and hot chamber die casting machines, energy consumption testing and calculation, and expression specifications. The new method replaces the old testing method, and solves the problems of having high cost, high energy consumption, long cycle time and low testing efficiency in the past.
LK Group helped draft the method
Following the rules of the GB/T 1.1-2009 and suggested by China Machinery Industry Federation, the SAC/TC 186 would be the organizing body while Mr. Liu, founder of LK Group and Mr. Tsui, Group technical director, would be the main drafters.
After the review from the evaluation committee, testing method drafter Mr. Liu received a second prize from the mechanical engineering society and the industrial engineering society of Guangdong province.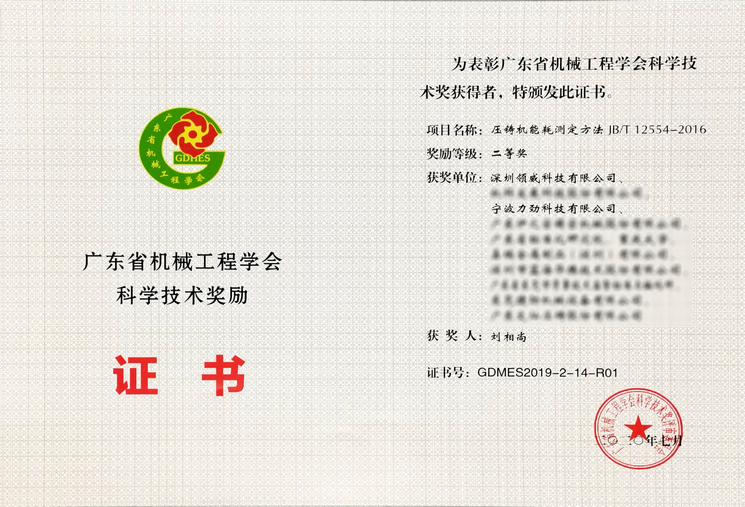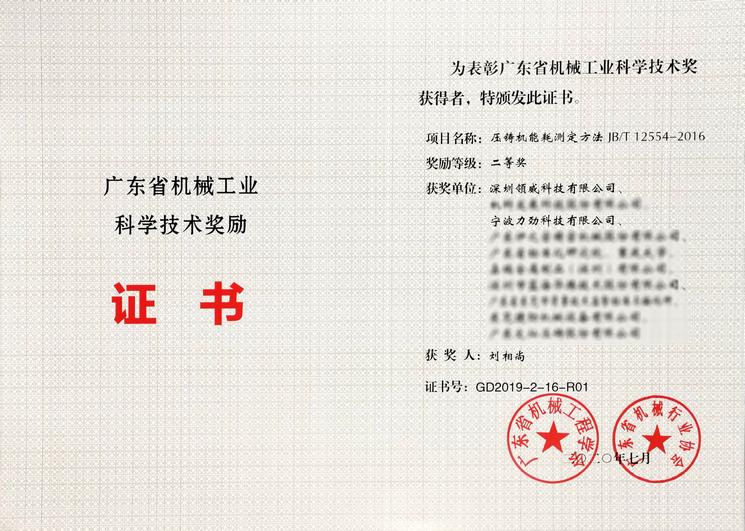 The price Mr. Liu received is granted to those organizations/individuals in Guangdong province who have made great contributions, innovations and social/economic improvements related to die casting machine industry. It is granted once per year.
Announcement and enforcement of protocols to bring social and economic improvements
"The test method of energy consumption for die-casting machines" are finished during the time when the government was working on bringing in reforms in energy efficiency and standardization. The trade union of die-casting machines in China listed the "test method" with another document focusing on energy efficiency levels and grading together as recommended reference materials for energy label administration.
ISO/TC306 foundry machinery committee has listed it as a key part of the standards development, and has hosted more than 20 seminars in various locations in China, including different industrial areas and universities.
According to market research, 75% of the die casing enterprises has implemented new technologies, 35% of the enterprise has made different degrees of improvements in energy efficiency. China has seen more than 50 newly founded energy efficiency companies and they employ more than 600 people. At the same time, the die casting peripherals companies are also following the trend, with standards on energy consumption and efficiency set up for furnace, die temperature controller, etc. Throughout energy consumption reduction and lower emissions, the industry and different enterprises are moving into the next level, with huge social and economic benefits.