Successful delivery of Forza-III FA6000 plastic injection molding machine
From: 2020-07-23 To: 2020-07-23
Region: Ningbo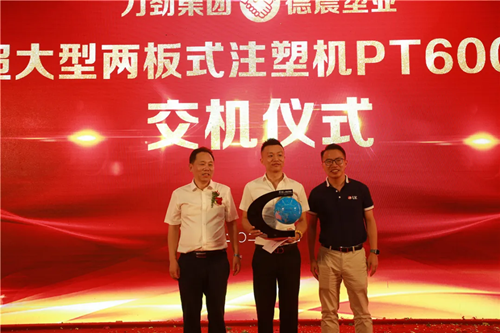 LK Group handed over the newly developed Forza-III FA6000 large-size injection molding machine to a large scale plastic parts manufacturer on July 23.
After 6 months of procurement, inspection, installation, trial run and testing, the 6000T machine finally rolled out of the assembly line to end customer. The machine will be used to making products such as ultra-large crates, pallets and containers. Also there is a live broadcast on the machine delivery.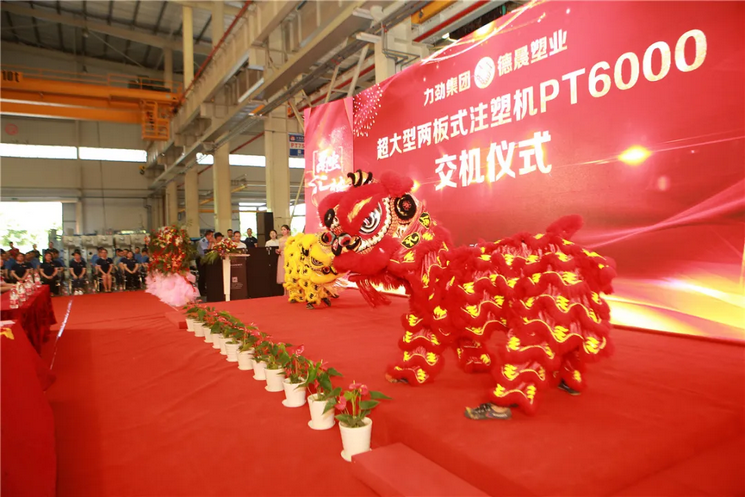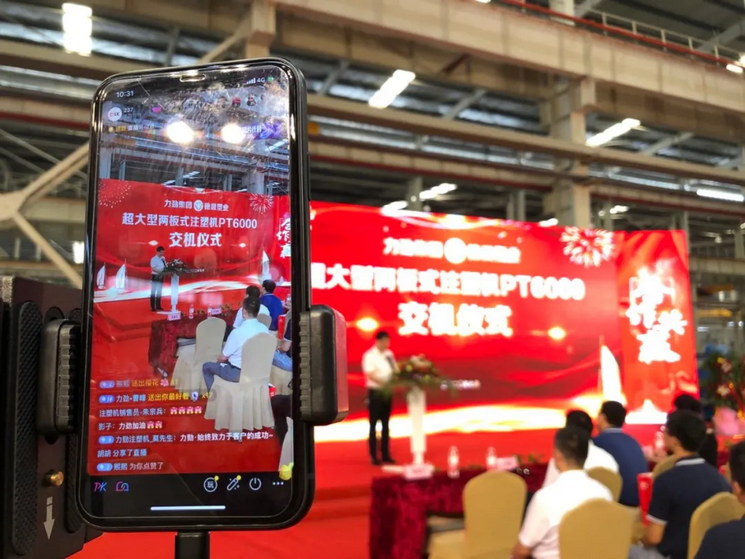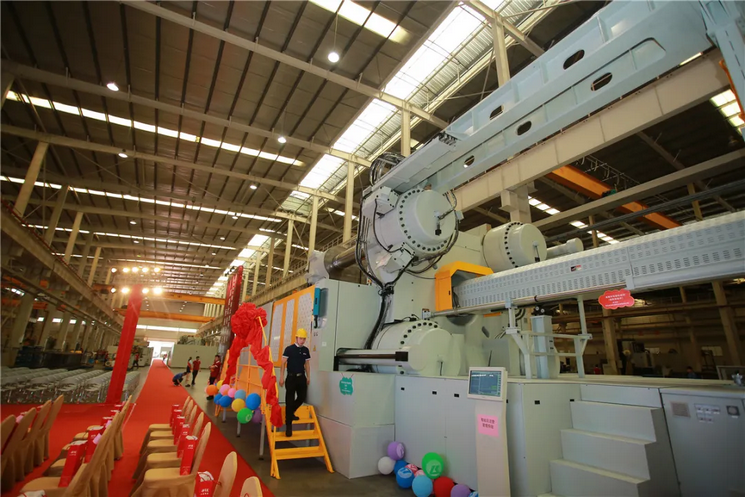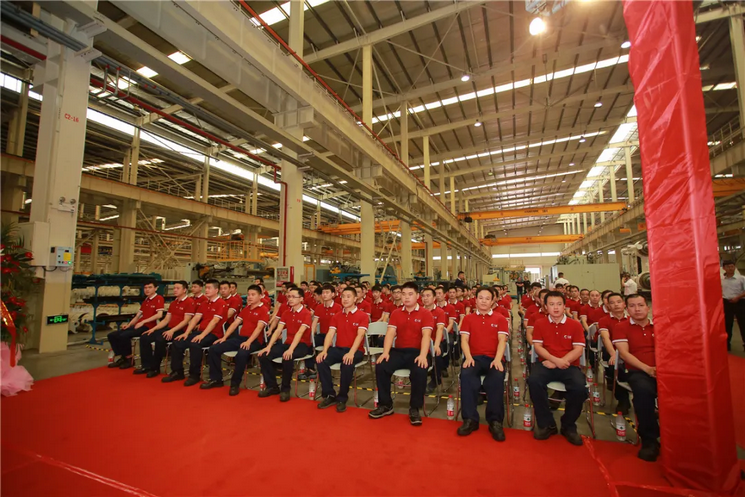 The machine delivery was attended by people such as representatives of the suppliers, media and press people, the secretary of the local government, university professors and researchers from plastic industry institute.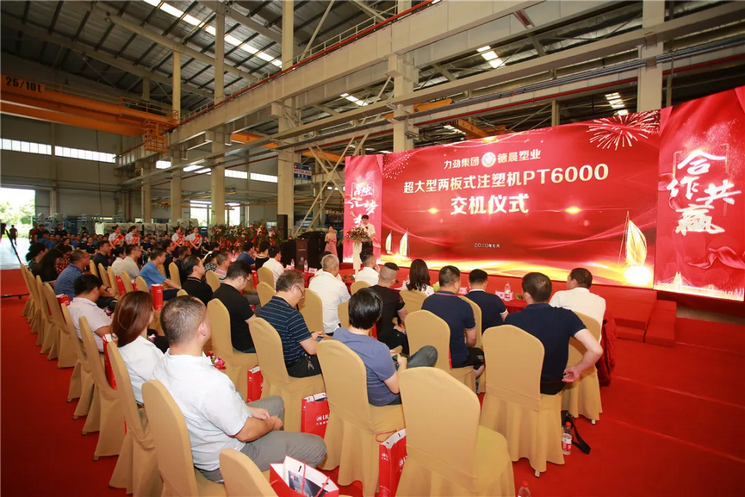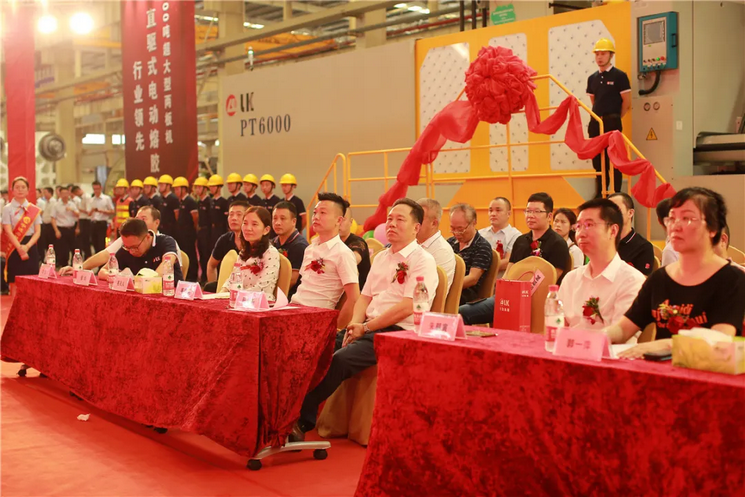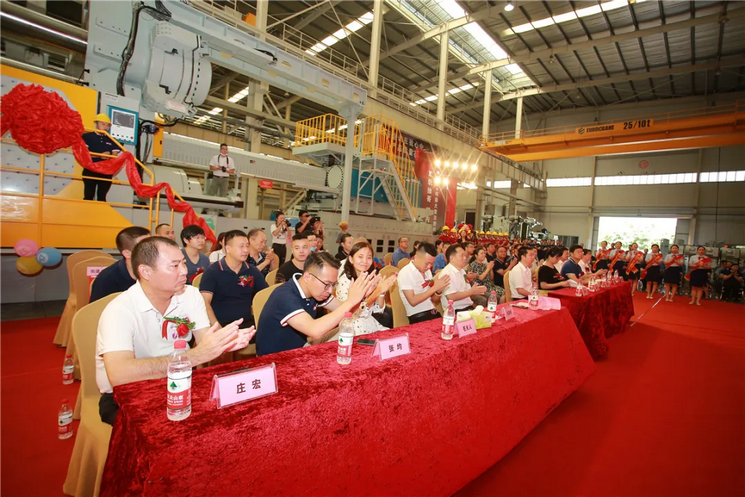 The general manager of Ningbo L.K. Machinery delivered a welcoming speech. He said, "There has been a long history of collaboration between LK and Dechen Plastics. The successful delivery of Forza-III 6000T set a milestone in our strong partnership and it shows that LK gained confidence from Dechen. LK has always dedicated to the success of our customers and our goal is to grow and develop with customers together."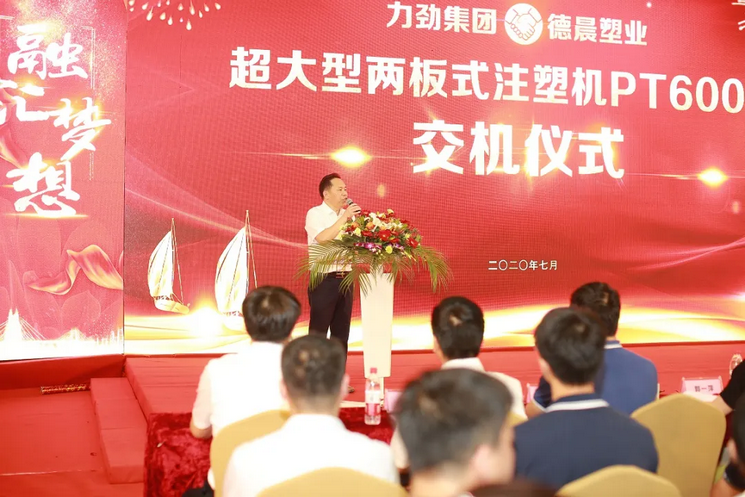 The general manager of Dechen Plastics delivered a speech. He said, "We have been collaborating with LK for 5 years. I remember the first time we partnered was on a 3000T two-platen machine, and it was the first time we bought such a large tonnage injection molding machine. With that purchase, the injection weight of the machine raised from 4,000g to 40,000g, enabling us to manufacture much larger products. We toured around LK and reviewed the customer projects and we found out that LK has a clear advantage over other competitors. We placed an order on two machines at once. Subsequently there were more and more orders on LK machines as we found out the quality of the machines and end products to be superb. As a result to those purchases, there are now more than 10 sets of large tonnage, two-platen LK PIMMs at our production plant. The outstanding equipment quality, complete after-sales service and the friendliness of LK people are impressive to me. We are honored to be able to grow and develop with LK together."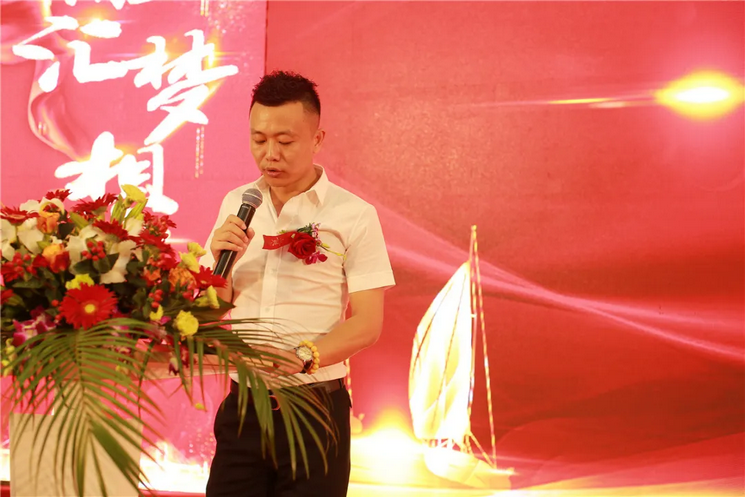 LK founder Mr. Liu and CEO Jim Liu delivered their compliment over conversation software.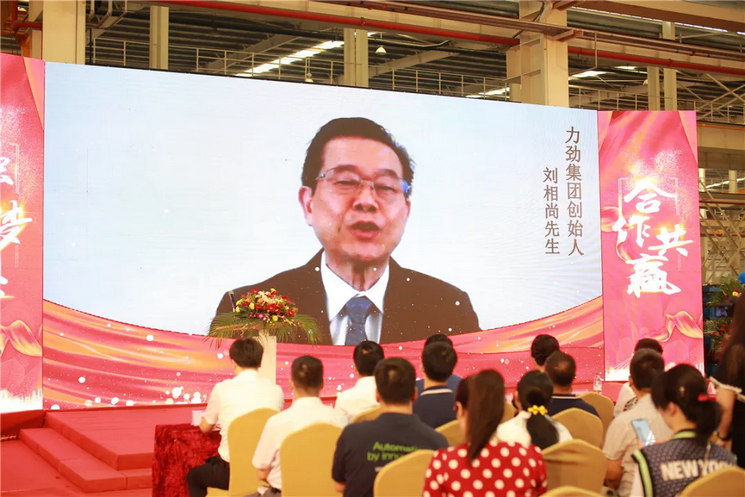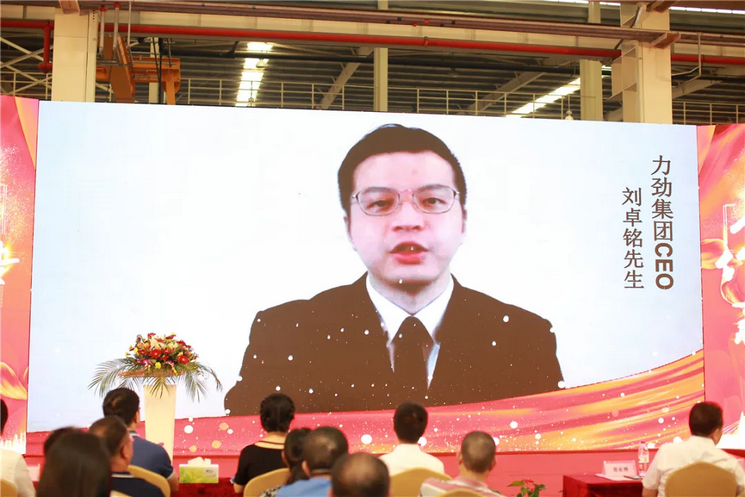 The secretary of the local government and the manager of the special economic zone delivered a speech.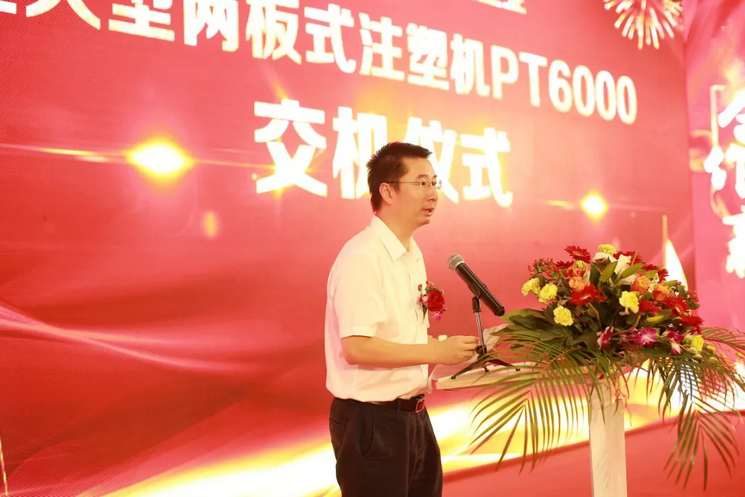 The manager of the plastic research institute read through the quality inspection report of the machine.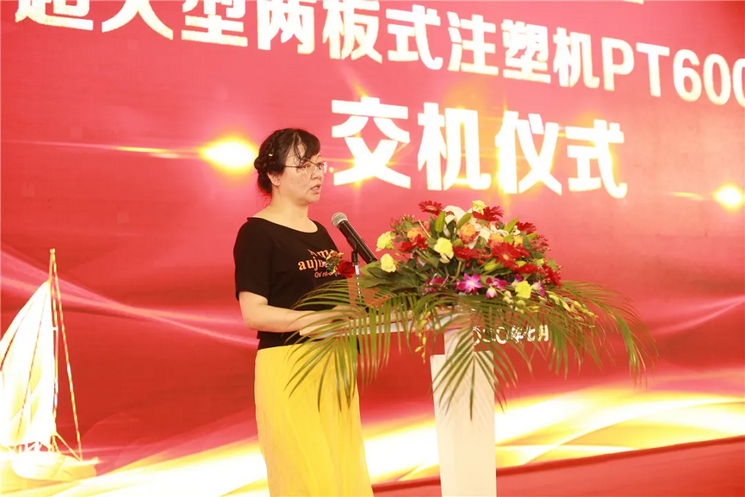 The sales director of Ningbo L.K. Machinery introduced the collaboration details between LK and Dechen Plastics. He said that Dechen Plastics is located in Huangyang, the mold making capital of China. It is a corporation that is dedicated to design, manufacturing of large size products, mold making and in-mold-labeling technology application. Between 2016 to 2019, they bought more than 10 sets of LK two-platen PIMMs, ranging from 750T to 3500T. The delivery of the 6000T ultra-large tonnage two-platen PIMM set the milestone of collaboration between LK and Dechen Plastics.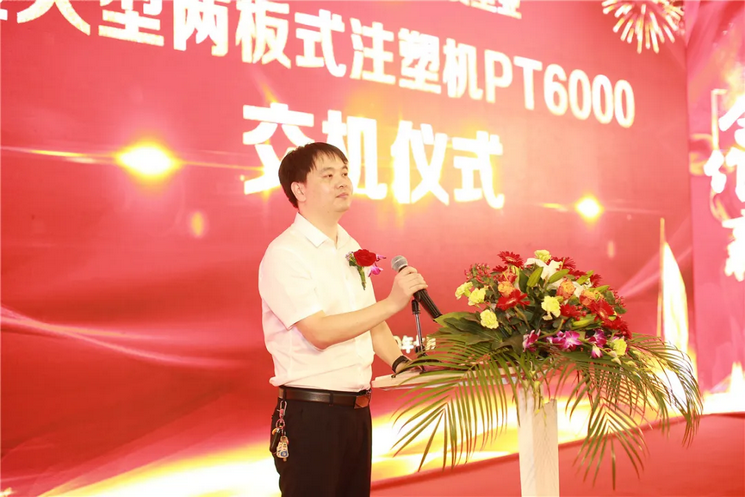 The representatives from various suppliers delivered a speech.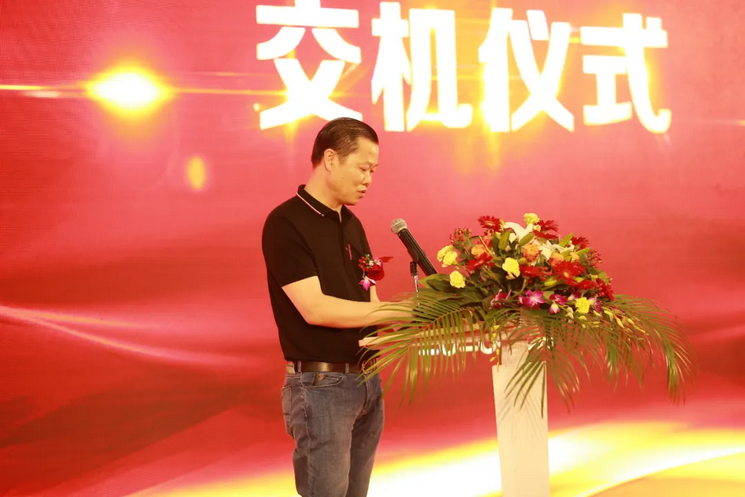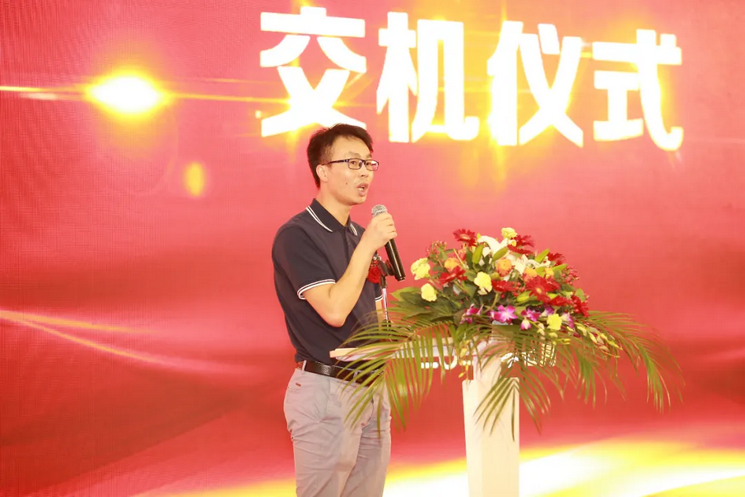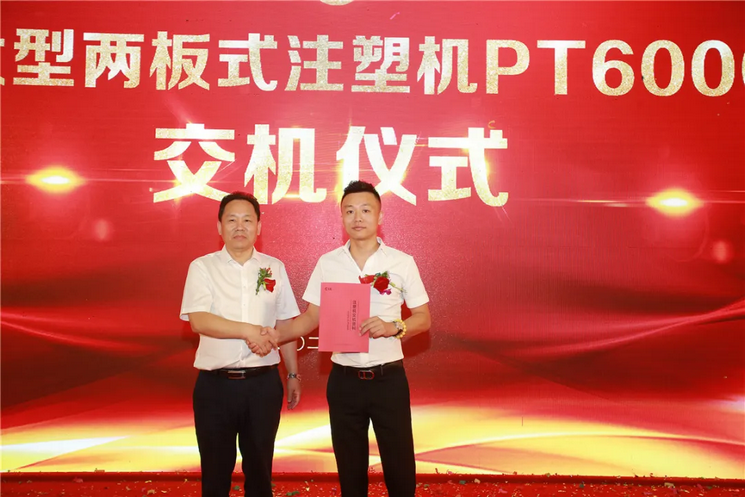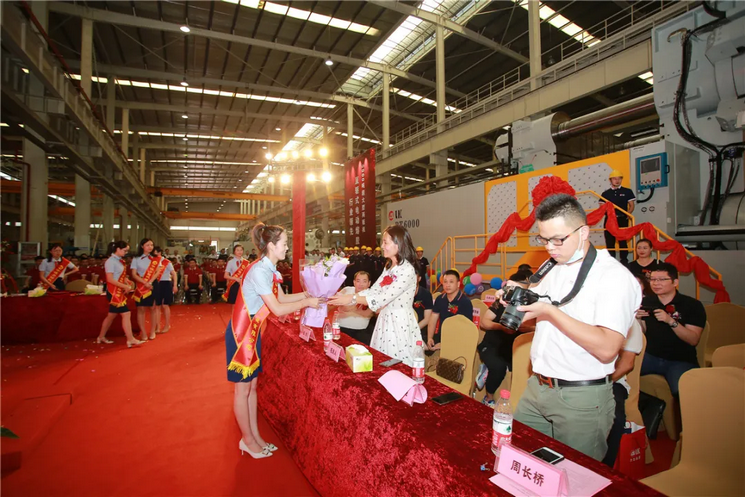 The attendees witnessed the machine start up process of the 6000T machine. LK Forza-III FA6000 two-platen plastic injection molding machine is the first machine from China that features dual-rail tie bar extraction function. The machine is compatible with the latest cloud production management system that can achieve interconnection between workshop and office. The clamping unit is uniquely designed, with a special technology that ensures the platen parallelism and the moving platen is supported by linear guide rail to result in low friction and raise energy efficiency. The special tie bar extraction cylinder has a wedge type mechanism that can result in high locking force when restoring to normal position. With the application of electric metering, ejector on the fly function and plasticizing parallel with mold opening function can work simultaneously to raise production efficiency.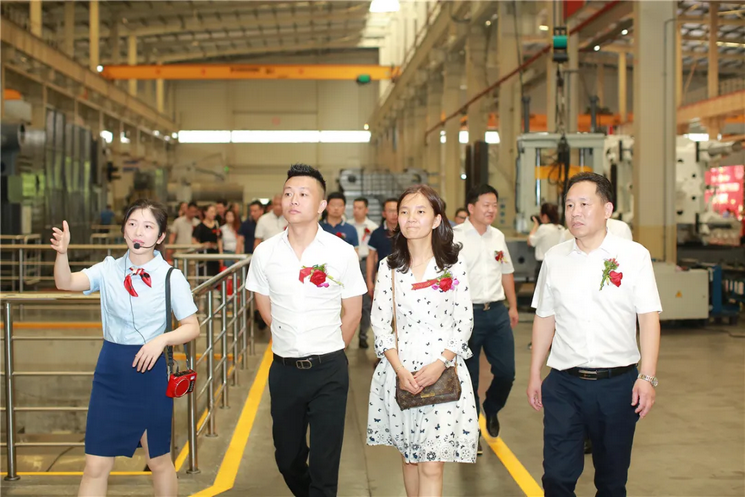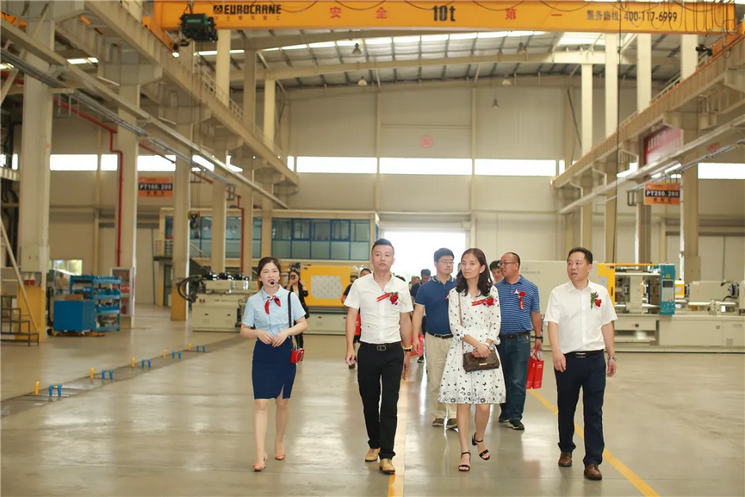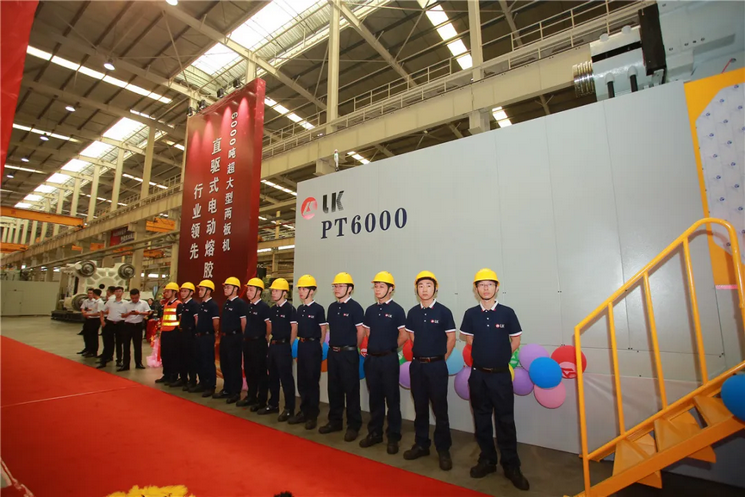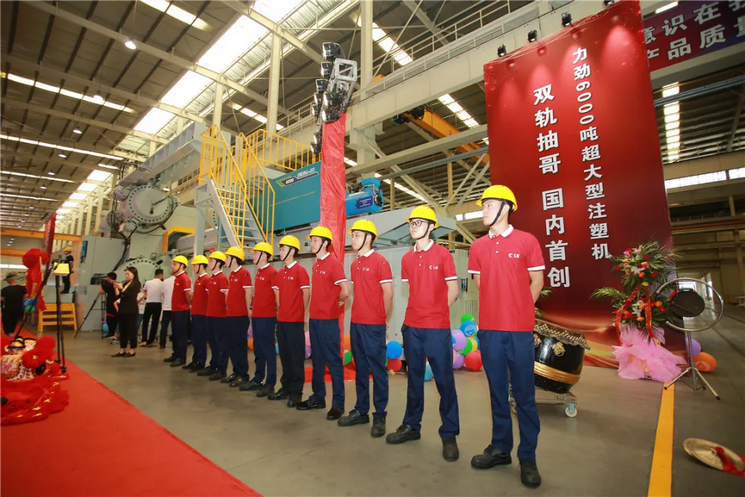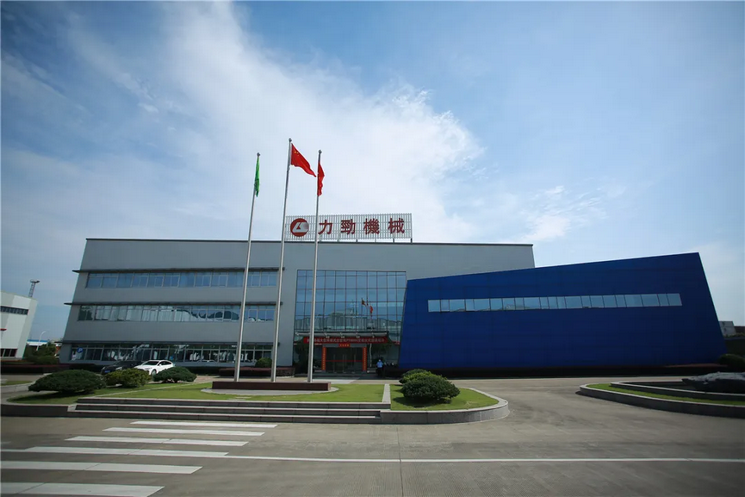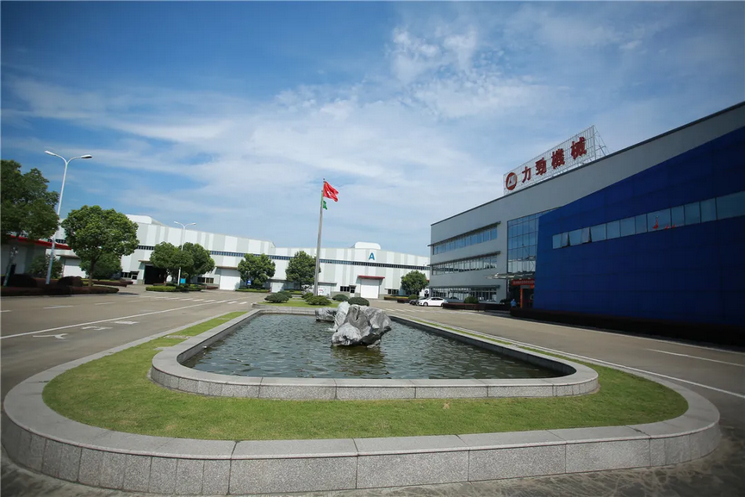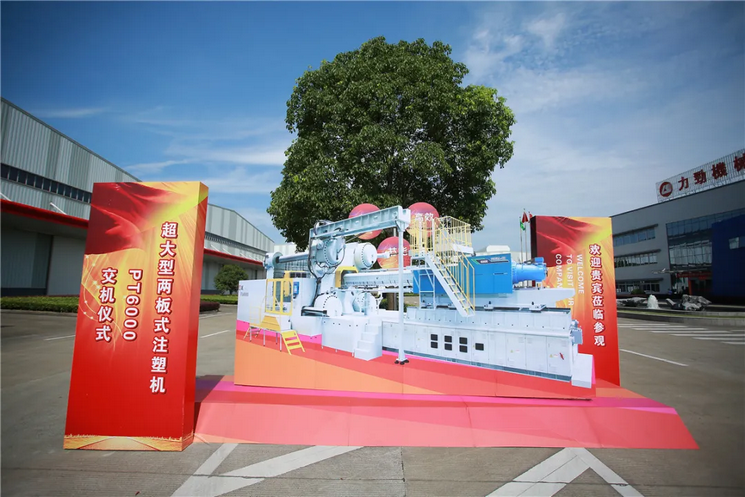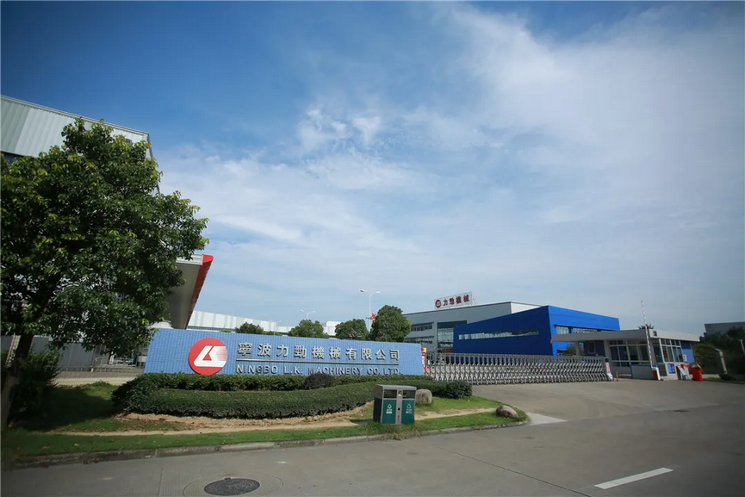 LK Forza-III FA6000 ultra-large tonnage PIMM is a solution that is developed to cope with the trend of smart manufacturing, high production efficiency, energy efficiency and Industry 4.0. Numerous state-of-the-art and unique designs are brought into the machine. It is suitable in aquaculture, sanitary industry, logistics, underground piping and container industry.