LK received SZMA 40th anniversary awards
From: 2018-12-24 To: 2018-12-24
Region: China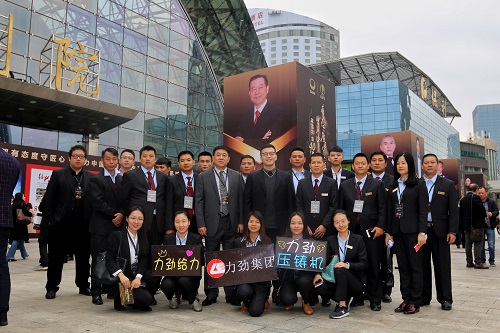 The "Annual Festival of the Age of Machinery Industry Development with the Attitude and Dedication to Help China--The 40th Anniversary of Reform and Opening-up" was announced. it was supported by Shenzhen SME Service Bureau, Guangming District Economic Service Bureau, Shenzhen Social Organization Association, Shenzhen Machinery Industry Association (SZMA), Shenzhen Mechanical Engineering Society, Shenzhen SME Public Service Platform Machinery Window, etc. More than 1,500 people witnessed this meaningful moment.
The representatives of LK Group confidently and firmly embarked on the Avenue of Stars paved with red carpets. Every step they took was solid, revealing the strongest courage and tenacity of Shenzhen's mechanical strength.
In 1979, LK was established in Hong Kong, which coincided with the second year in which China began to implement the policy of reform and opening up. Bathed in the spring breeze of reform and opening up, in the past 40 years, LK Group has taken root in Shenzhen, facing the world, relying on skilled craftsmen and technological innovation, and persisting in the development of industry, constantly enriching and expanding the physical economy of Shenzhen Special Economic Zone.
The high-quality development of enterprises is inseparable from the injection of entrepreneurship, and the new era requires the leadership of excellent entrepreneurs. After more than 420,000 people voted online, the selection committee of industry representatives, experts and veterans reviewed and finalized, and Mr. Liu Xiangshang, the founder of LK Group, won the "Artsmanship Spirit Award for the 40th Anniversary of Reform and Opening up".
LK IMPRESS-II DCC3000 large-scale horizontal die-casting equipment won the "Outstanding Brand Award for the 40th Anniversary of Reform and Opening-up", which is another honor after the "Shenzhen Independent Innovation Product" and "China Machinery Industry Science and Technology Award Third Prize".
.
Have an attitude and keep the heart. Technology drives the future and does not forget the initial heart. LK Group refuels the Shenzhen machinery industry, actively promotes and promotes the continuous innovation and progress of the Shenzhen machinery and equipment manufacturing industry, and helps build the new business card of "Shenzhen Intelligent Manufacturing" and create a new Shenzhen miracle.