Highlights in Alucast 2018
From: 2018-12-06 To: 2018-12-08
Region: India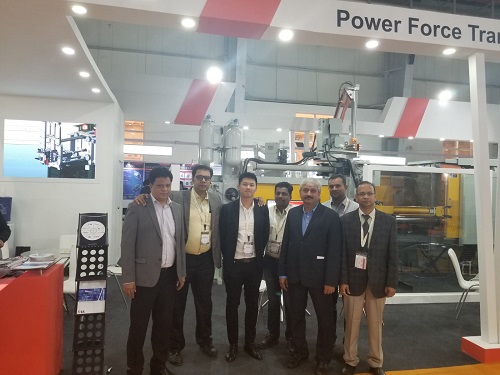 ALUCAST 2018 (India's largest aluminum die-casting industry exhibition) has been completed at the India Exhibition Center on December 6th to 8th. More than 150 brand manufacturers, 15 countries, and 3,000 spectators attended the show.
ALUCAST 2018 is based on emerging trends in die casting products and technology, with a three-day extension. LK booth hased exhibited the Impress Plus DCC700 die-casting unit and the TC-510 drilling center, gaining huge attention from the audience.
Impress Plus DCC700 die-casting unit adopts stable and efficient intelligent injection system, export throttling control and other technologies. The servo energy-saving system is not only significantly improved in productivity, but also energy consumption can be effectively reduced.
The TC-510 drilling center machine uses a three-axis servo motor with a straight-junction design and a ball screw, which has low noise and heat generation and high drilling accuracy. The standard umbrella-shaped tool change mechanism completes the tool change in 2.3 seconds.
Alucast 2018 combines many manufacturers and related parties in the aluminum industry, as well as training and high-level meetings. We expect to see you next year.