J Dec 2018 Highlight
From: 2018-11-10 To: 2018-11-10
Region: Japan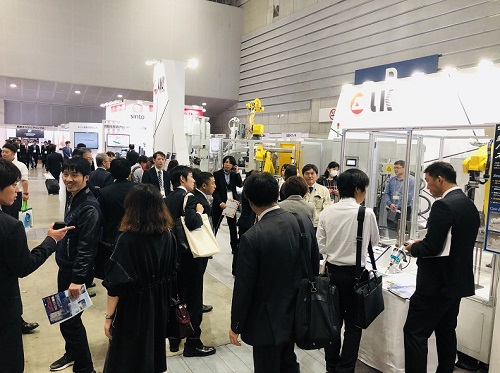 On November 10th, the 2018 Japan Die Casting Conference (J-DEC), hosted by the Japan Die Casting Association, officially closed today. More than 200 companies and groups participated in the exhibition, holding more than 20 product technology seminars, and the scale was expanded to five times that of the previous session.
From the opening of the 8th exhibition to the end of the 10th, theLK exhibition hall at the F-11 booth attracted many visitors every day to come to consult and negotiate to understand the performance, features and application prospects of the D series die-casting unit.
A delegation of the China Die Casting Association delegation also visited theLK exhibition hall to understand the exhibition situation, and communicated with the staff to take a group photo.
D series die-casting unit is the latest cold chamber die-casting machine developed by LK Group. It adopts advanced and high-strength integrated casting D-frame structure design, which increases rigidity by 20%, reduces deformation by 15%, and is more durable. Launched and applied in the Japanese market.
The Japan Die Casting Conference is held every other year and this year is the 20th. As a manufacturer of die casting machines and die castings, die casting products users, and die casting machine peripheral equipment suppliers, the launch of the D400 die casting unit will create more market opportunities.