LK CEO attended meeting of ISO/TC306 in Germany
From: 2018-09-06 To: 2018-09-06
Region: Germany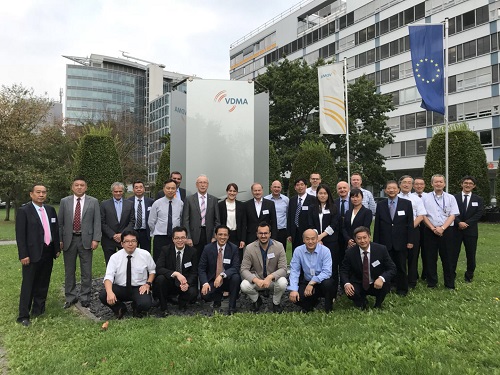 On September 6, the second annual meeting of the International Organization for Standardization Technical Committee for Foundry Machinery (ISO/TC306) was held in Frankfurt, Germany. Representatives from Germany, Italy, Denmark, Japan, China, Switzerland and other countries gathered to discuss the development of the international standards for the safety requirements of die casting machines.
At the meeting, Mr. Liu Zhuo Ming made a special speech on behalf of the Chinese delegation. The Chinese speech received positive response and recognition from representatives including Germany, Italy, Denmark, Japan and Switzerland. Mr. Liu Zhuo Ming participated in the discussion and revision of the "Safety Requirements for Die Casting Machines". His pragmatic, enterprising and professionalism has been well received by the participating experts.
In the future, Mr. Liu Zhuo Ming will continue to represent LK Group in the formulation and revision of international standards and contribute to the orderly promotion of the healthy development of China's foundry machinery international trade.