Joining Conference of the 2017 AEME
From: 2017-08-28 To: 2017-08-28
Region: China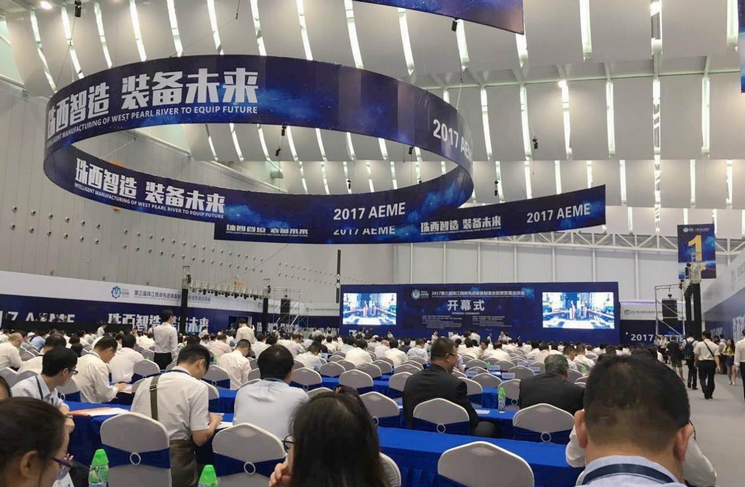 The 3rd Exposition for Investment and Trade of Advanced Equipment Manufacturing in West Bank of the Pearl River in the 2017 AEME Show has been held in Foshan on 28th Aug 2017.
LK Zhongshan was proud to attend the event on behalf of Zhongshan Intelligent Manufacturing Industry showcasing our latest efforts.
The intelligent assembly line for phone case has attracted massive attention with its custom-made work process and professional testing equipment, by which the production efficiency could be boosted drastically at less cost. The new assembly line for phone case has achieved a new height for intelligently networked management and artificially automated production, shaking off the traditional craftsmanship and semi-auto manufacturing.
LK Group has dedicated on the development and research of intelligent technique, technology and automation in plastic injection machine industry, meeting the increasingly demanding needs for quality, efficiency and staff management from the market. Bringing success to our customers lies in our core spirit now and always.
The showcase of the phone case assembly line catches eyeballs.
The mayor of Zhongshan, Mr. Jiao Lan has paid visit to intelligent manufacturing area and took picture with general manager of LK Zhongshan, Mr. Tse.